Thinking of satisfying those evening hunger pangs? Quick and healthy, these lip smacking snacks by Renaye Tejani from Renaye's Bakesale that can be made easily and yet will leave everyone truly gushing.
Peri Peri Makhanas
Spicy and tasty, these makahanas can surely make your snack time fun filled!
Ingredients
1 cup Makhana
3-4tsp oil/butter
1/4tsp Chilli flakes (optional)
1/4tsp Chaat masala
1 and 1/2 tbsp Peri Peri powder
1/4tsp Black salt
1tsp Oregano
1/4tsp Black/ white pepper powder
1/4tsp Red chilli powder
2-3 pinches Salt
Method
1. Rub 2 tsp oil on makhanas and keep them on a baking tray
2. Roast makhanas in pre-heated oven at 150 degrees C for 7-8 min
3. Remove and cool for 2-3 min. In the meantime, take all the masalas and leftover oil in a bowl.
4. Mix well and apply on roasted makhanas. Then roast the makhanas again in the oven for 10-12 min or till they turn golden.
5. Stir in between, then let them cool completely and store in air-tight container.
Devour this wholesome sweetness of mango and enjoy your time rejoicing!
Ingredients
1 cup fresh mango pulp
1 cup fresh cream
1 cup milk
1 cup milk powder
1/2 cup sugar
Method
Add all ingredients (at one time) in a blender and blend properly.

Add some chopped mango pieces.

Freeze overnight.
Chicken Sandwich
Easy to make, these sandwiches can delight everyone's mood!
Ingredients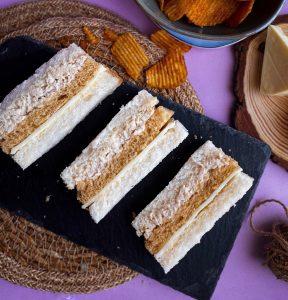 1/2 tsp garlic powder
1/2 tsp onion powder
1 chicken breast (boiled and shredded)
2-3 tbsp Mayonnaise
Pinch of mustard powder
Salt pepper to taste
Method

1. Boil chicken with 1/2 tsp garlic powder and onion powder.
2. Shred it.
3. Add 2-3 tbsp mayonnaise with pepper powder and mustard powder.
4. Take one buttered white bread slice, put some chicken mixture. On that put a buttered brown bread slice, a cheese slice and sandwich it again with a brown bread. Trim the sides of the bread and cut into three equal parts and serve chilled.
Hot Chocolate
Hot chocolate can never dishearten the buds. Try this out for sure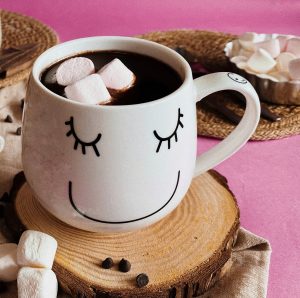 Ingredients
1/4 cup chopped chocolate
1tsp butter
1-2tbsp cream
200-250ml milk
1/2tsp sugar (optional)
Marshmallows (optional)
Method

1. Once the pan is warm, add the chocolate. Let it melt a little and then add butter. (Keep the gas on low)
2. Add in your cream little by little and mix it. Once combined, add in milk while continuously stirring and mix that as well.
3. If the chocolate bloches have disappeared switch the gas to high heat, let it boil for 5-10 seconds and then turn the heat off.
4. Serve in a mug after topping off with some marshmallows and enjoy!