A distinguished name in the interior design industry, Minnie Bhatt endows credits to her versatile design aesthetics for her successful journey
Impressions: Benoy Sebastian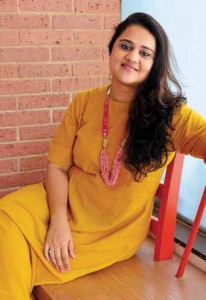 Minnie Bhatt stepped into the world of designing in late 90's. For her, designing isn't about imprints, measurements and a flight of imaginations, practicality and comfort hold supreme importance. An enthusiast of vintage and contemporary elements, for her designing is all about creating tasteful and substantial spaces. A chat with the designer…
Q) How did the concept of design happen to you….
It was an unplanned stride (more of pre-destined) that initiated with a casual conversation with a friend to apply to an interior design college. After completing my studies, I got an internship, which laid a solid foundation for me in the field of design. And paved a path towards an exciting journey to create new and creatively satisfying spaces.
Q) My Experience….
My experience in the field of interior design can be described as fulfilling. In the last 18 years, not only I have evolved as a person, but also my work has evolved through many incredible experiences and interactions with all manners of clients. Of course, inspirations from great designs made a tremendous impact in fueling my future endeavors.
Q) How would you define design in your words….
A designer is not someone who simply procreates a design and gets done with the job. In fact, it's the beginning of a new journey right at that moment. For me my clients matter a lot and their inputs are 'added valuables'. My work aesthetics can be phrased as versatile, timeless, eclectic and a reflection of the brand or client's personality.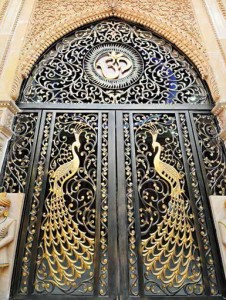 Q) The essentials for a good design….
The essentials of a good design are functionality first, and then a distinct and clear personality in terms of artistic sensibilities.
Q) What inspires your designs today….
My designs are inspired by a myriad of things, people, surroundings and experiences. And they are totally led by the purpose of the space being designed with an adherence to pure materials.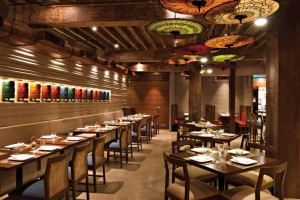 Q) Interior home design is….
'Challenging' in a nutshell, as it has to imbibe the personality and the true lifestyle of the home owners effortlessly, and yet, should exhibit my own design sensibilities. The needs and taste of every family member has to be taken care of whilst designing a home.
Q) Design is much more than we think….
Each designer has their own ideas and thought processes. Just like every finger is not the same, no two designers will think in the same line. For me personally, design is the inarticulacy of an idea made real.
Q) My mediums….
I have travelled extensively and witnessed designs from across the globe. Each to their own. I enjoy working with pure and natural materials like stone, leather, wood and metal. Look alike finishes are not my cup of tea.
Q) Creativity for me is…
The ability to think uninhibitedly.
Q) Going green and sustainability…..
Mother nature has bestowed us with ample natural resources to use. Going green is really important, and it has also gained a lot of popularity today. As a responsible citizen and as an environment conscious designer, I am keen to explore and work with green designs.
Q) Learning trends….
Learning is a never ending process. To evolve one has to keep on learning and keep oneself updated. I am looking forward towards creating countless possibilities tagged along with sustainable designs and innovative techniques.
Q) The road ahead…..
I have a long way to go. Worrying about what's in store is not just me. I believe in the perpetual execution of good work and look forward to take up creatively exciting projects that I haven't done earlier.
Minnie Bhatt Design
Call: (022) 24989902
minnie@minniebhatt.com