Seclusion and work can now be friends with inspiration from these designers who've set up amazing work desks at their homes in these times. Elaborating on their own styles and strengths, they give us some useful and essential tips for maximizing productivity and maintaining sanity during your work from home. Let's check it out-
1. Art, the Saviour
"Work from home comprises of a lot of research and design work. Lounging on the couch and staring outside the bay window is the best feeling as one feels connected with nature. Art has always played a very important part in life and one can get inspired by not only the art in museums but also from the art around us – in the form of graffiti and artisanal pottery. In times of self-isolation art acts as a companion, an inspiration and a stress buster. Favourite calming art can be zentangle doodles – doodling helps to calm oneself and also explore new designs – sometimes intentionally and many a times without even knowing it." –Saba Kapoor, Founder & Designer, Nivasa Contemporary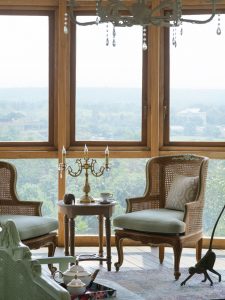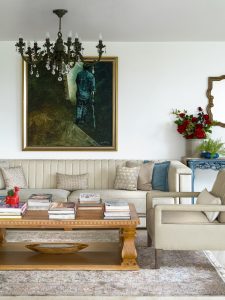 2. In the Nature's Lap
"Working between the study and verandah is interesting as the weather is lovely here at the moment, the sky is clear and garden is in full bloom. The one important realisation is that it's very important to maintain a routine. Schedule in breaks like any normal working day and let the rest of the family know about it. Also try to get in some exercise as there's a lot more of sitting on a desk or sofa when working from home. Going for long walks in the garden while working is amazing in the outside space and there are also loads of studios doing free online exercise and yoga classes." –Ritika Dhamija, Founder, Iqrup + Ritz
3. Balance it out
"Having a library abutting the terrace garden at home is fortunately a boon. This is both a refuge and a dreaming place. During the lockdown, my work evolves around a square grid canvas with acrylic paint, CAD drawings of the Pavilion constructed at the nursery, paper prototypes for a trophy design, a new technique with curved folds and cord dipped in ink for a diptych and many more coming up. Stretch, drink some water, eat an apple, take some deep breaths and pace around. A hobby that combines the act of making with our hands with physical and mental activity during this period is specially important. Having a small plant or a
few flowers is like a having the presence of another living thing on the desk which helps to keep you connected to the real world." –Ankon Mitra, Director (Landscape and Art Projects), Hexagramm Design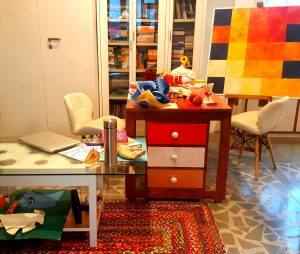 4. Chill and Drill!
"Choose a different spot everyday to set up the home office. Variety in spaces stimulates inspiration. Make sure this spot is close to natural light and greenery so there's always some by the windows gazing. Surround the desk with your favourite stationery and notebooks. Moreover, lighting a candle or some oil in the vicinity can awaken the senses. Lastly, throw in some Espresso and feel good to go." –Sanjyt Syngh, Principal Designer, Sanjyt Syngh
5. Comfort Yourself
"Opt for a spot with natural light, that is also comfy. Add personalized touches that make it feel personal like adding some favourite floor cushions and keep switching from the chair to the floor. Keep something that smells nice – candles or fresh flowers. Hand creams with fragrance like vanilla or coconut can also work. Make it feel like office space but personalise with some favourite coasters and holders." –Aanchal Khosla, Founder, Initiki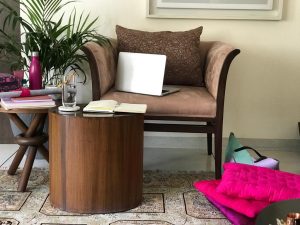 6. Draw to escape
"Art has always been a happy place, helping us to vicariously travel away from our surroundings. Through our team, drawing for the people is surreal as we put our ideas and thoughts into the drawings that adorn some part of the space. Anxiety is natural on a regular basis, now even more so. So drawing is the best resort in the middle of this stressful phase, as it can become part of the day which can help you forget everything and find a place of calm." –Sahiba, Founder, Kalakaari Haath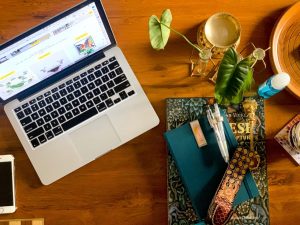 7. A Fresh Start
"Dedicate an area just for work. Take some time out each day to have fun and play with materials or techniques that have not been tried before. Listen to your favourite podcast and get lost in drawings. It's a stressful time so try to let go of any internal or external pressures.  Sticking to regular timings and scheduling the day for different activities helps. Another tip is to set the timer and challenge yourself to work on something for a specific time period. At the end of each day tidy up so the next morning coming back to a clean desk can be a fresh start." –Sarah, Co-Founder, Safomasi
8. Deal it with sanity
"In these anxiety ridden times, utilizing the home office for work is the best option. Considering work from home for a longer period of time, organising the desk with some essentials like laptop, gadgets, paperweight, pen stand, book rack, make the work more fun, determined and lively. Working from home calls for an agenda, maintaining a proper schedule, bifurcating the day as per tasks etc. Not just work, one must also be virtually connected with their friends and try to retain their sanity." –Natasha, Founder, Bent Chair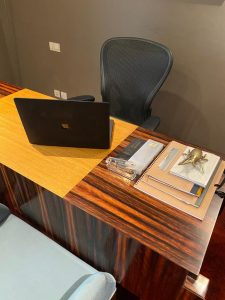 9. A Disciplined Guide
"Get started early for a productive day and prepare a to-do list. Schedule the day just like in office by creating personal calendars and reminders that help to shift and start a new task. Choose a dedicated comfortable space for  work and find an area which has maximum daylight and air flowing in so that the feeling is fresh and energetic. Add in a small plant or two to bring in some fresh vibes and liven things to fight against the tough times. Place a wall art or do a DIY with a nice motivational quote. Having photos of  loved ones, friends or pets is a great way to remind oneself of life outside work. Organise the desk with wall shelves or an organiser for better productivity. Lastly, add lots and lots of colors to make the space look bright and happy." –Kritika Gattani, Founder, OPAQUE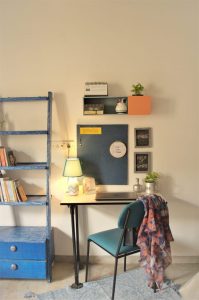 10. Break The Monotony
"Art have always been a beautiful form of human expression  and we must use them to better our lives, within the confines of our home. Identify different spaces and create zones within the home for various activities such as, a spot  for your work from home desk, a leisure space, a designated work-out space etc, to break the monotony. Rearrange spaces for a fresh perspective! Try a different layout with furniture to make more open and dynamic. Bring the outdoors indoors by integrating greens at home that will instantly refresh the space and uplift the mood. Grow that herb garden and maximize the light that pours into the home. Take up home improvement projects that were on the back burner, all this while. Go ahead and make that Pinterest board for inspiration!" – Disha Bhavsar and Shivani Ajmera, Principal Designers and Co-Founders, Quirk Studio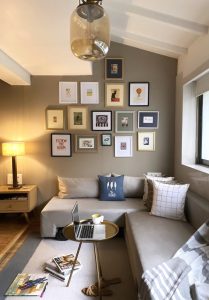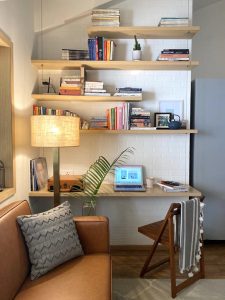 11. Wise Indulgence
"Work with a daily schedule, and a daily to-do list. It makes it easier to keep a discipline and to get tasks done. Spend down time in doing favourite things. Use your time productively rather than watching too much of news and letting anxiety build up. Reading, painting, writing, cooking or baking, organising the home, a new form of yoga or meditation are all means of catharsis. Doing a course on Coursera or any other app based courses is really a stress buster. Sign up to this with a friend or family member as most of them are free and comparing notes with one another makes it fun!" –Ishrat Sahgal, Founder, Mishcat Co.
12. Calm yourself!
"Working from home needs as much discipline as going to work- Peace, prayers, practice. Start your day with gratitude. Sitting next to the window, enables the chirping sounds of the birds and the beautiful sight of the blue skies after many years. Nature is the creator and creative, the artist and the art. These are difficult times for the humans, but nature is at peace. So let's nurture ourselves and count our blessings. Time for us to unlearn to learn." –Namrata, Founder, Maison.15