Tips on when to start winter gardening, and more about winter flowers and indoor plants. 
October is considered to be the start of winter gardening. Plant parents consider it to be the best time to sow bloom seeds. Starting with a seed needs some extra care. Good quality seeds germinate faster and produce healthier plants. Seed germinate best on cocopeat. Once the sapling is 2-3 inches long, it should be transferred in a soil mix consisting on equal amounts of garden soil, cocopeat and compost.
The soil should be at least 5-6 inches thick and the pot must have drainage holes. The soil should be kept slightly moist doing germination. The pot should be kept in partial sunlight.
Most seeds need around a week to germinate and seedlings will sprout in 2 weeks. (Sprouting varies with variety of seeds). Blooms will start appearing after a month or so depending on each plant!
Some plants like Begonia, Marigold and Petunias can be propagated by cuttings as well. The easiest way to propagate is to take a soft stem cutting and remove the bottom leaves. This cutting can be propagated in water as well. They should be shifted to soil once rooting develops.
Blooms for indoors/ Low light tolerant Flowering Plants
1. Cyclamen
2. Christmas cactus
3. Anthuriums
4. Begonia
5. Peace lily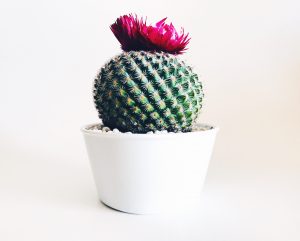 (Inputs from Vinayak Garg, Co-founder of Lazy Gardener)