OBEETEE, the leading manufacturer of hand-knotted and hand-tufted rugs in India, has joined hands with India's celebrated fashion designer Tarun Tahiliani, to unveil an exclusive collection of handmade carpets. The collection, centered on the 'Proud to be Indian' theme, showcases quintessential Indian designs for the first time in the country's artistic rug heritage.
The initiative was led by OBEETEE's distinguished design team and supported by India's leading couturiers. The rugs were launched at an opulent event held at majestic Bikaner House.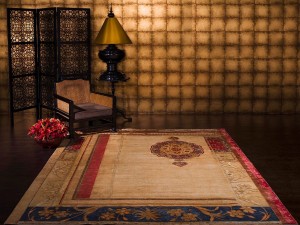 OBEETEE's vision to introduce the incredible Indian craft to the rest of the world, sees the coming together of India's leading designers to display high end couture rug pieces that have never been woven before.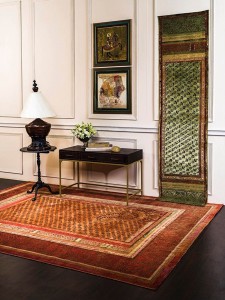 While Tahiliani has designed the brand's maiden India-inspired collection, it has also brought on board, other illustrious designers of the Indian design circuit like Raghavendra Rathore, Abraham & Thakore, to conceptualise this ambitious project, Proud to be Indian.