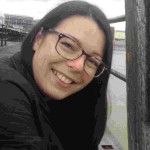 Julene Harrison
A creative master of paper art – who can simply cut, fold and mould paper into a creative artwork
Impressions: Benoy Sebastian
What attracted you to take up paper art?
I got into paper-cutting by accident in 2008. I made the original piece as an inexpensive gift. Two more followed as wedding presents. I started a blog with these pieces, and people seemed to like them. That's when I began getting commissions, initially from friends and then from strangers.
What's so special about the medium?
I like the 'something from nothing' element. Turning an inexpensive sheet of paper into a piece of artwork or a treasured gift. I also enjoy that it's nice and clean. No mess apart from a little bit of sweeping up afterwards. It's meditative too.
What challenges did you face while working with paper?
There is the physical challenge of making sure you don't cut too far and accidentally cut something that you
didn't intend to. You just have to stay in a place of concentration to keep control. With regards to designing the piece, it can sometimes be a challenge to work with customers who are vague with the brief or even change the brief half way.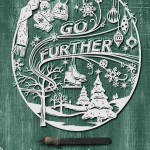 What advice would you give to aspiring paper artists?
If you are not confident designing your own illustrations, you can buy templates from paper-cut artists. There are some available on my site. Just print them onto the back of the paper you want to cut and you're ready to start. Use paper that isn't too thin because it may rip. Also not too thick, as it will be hard to cut through.
Your future plans?
I do feel very lucky to have made a career out of my artwork. I am currently working on two commercial pieces, one in the USA and the other in Germany, plus a number of papercuts for private individuals that have been commissioned as wedding/ anniversary/birthday gifts.