Charu Priya Gupta, Founder, Linchpins Design
Linchpins Design is all about…
Creating contemporary and exuberant lifestyle products in steel, high on functionality and aesthetics – thereby challenging the common belief that steel is a conventional structural material.
Design to me is…
Exploring new art forms for my ideas by striking a balance between the virtual and the real.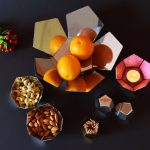 Through my designs…
I try to overcome the pre-existing notions and conventionality of products and emphasise on redefining the forms just like the Z – Penstand
I draw inspiration from…
Most of my designs are inspired from 3D geometry, and the philosophy of 'form follows function.'
The design era which fascinates me the most…
The Scandinavian Design approach characterised by uncomplicated designs – stylisation and functionality.  I feel, without being gaudy, the design needs to be captivating.
What I have always loved about my work…
Being your own master, every day brings a new challenge and gives me an opportunity to find solutions through my design explorations. It pushes me to experiment and in the end it is amazing to see the ideas taking shape.
My design collection includes…
We have a range of home interior and lifestyle products, tableware and office desktop accessories.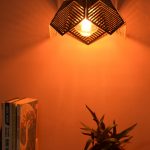 I am currently working on…
New vertical of sustainable products, furniture and luminaries.
Dream project…
Associate with government for value addition to Indian metal handicrafts.