We all need a little support at times with regards to the growing trend in furniture for wall mounted designs. We are today fascinated with furniture that interact with our walls. One impact in particular captures our imagination – whether it be a two-legged or even one-legged furniture that leans nonchalantly against our walls.
These pieces may look casual, however they are pleasing to the eye. If there's one piece of furniture you can put in any type of space no matter how big or small or how formal or casual, that would be a wall shelf. Wall shelves are incredibly versatile not just from a spatial and stylistic point of view, but also because they're useful in so many different ways.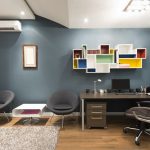 www.satorie.in
In a lot of cases they even double up as sculptures or decorations. A single unit combining the television stand and display units is quite a popular option for apartment homes. In addition, this option provides great storage options and looks spectacular. A simple yet perfectly beautiful decor idea is to use decorative wall-mounted planks. You can arrange them in different formats to create unique designs. Different sizes of hollow blocks make interesting storage options especially for kid's room.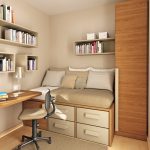 www.www.jacekpartyka.com
These are easily accessible and attractive. Moreover, they do not demand a lot of maintenance. Corner display shelves are great ideas to use up the corner spaces of a room. They give the room a unique dimension and are brilliant space savers. You have many more exciting options to choose from. Just think what will fit the wall better. Go with your instinct, rather than being judgemental.