TULIPS introduces "Enchanting Indigene" Collection that will take you back in time. Standing true to its name it actually embodies the lost art of painting. One doesn't has to scroll back to the pages of history but can feel and touch the essence of art with TULIPS's new collection.
TULIPS is a homegrown soft furnishings brand synonymous with bespoke textile solutions has introduced their new collection, "Enchanting Indigene."
The collection offers a visual feast of sumptuously embellished fabrics inspired from our country's rich heritage of textile crafts.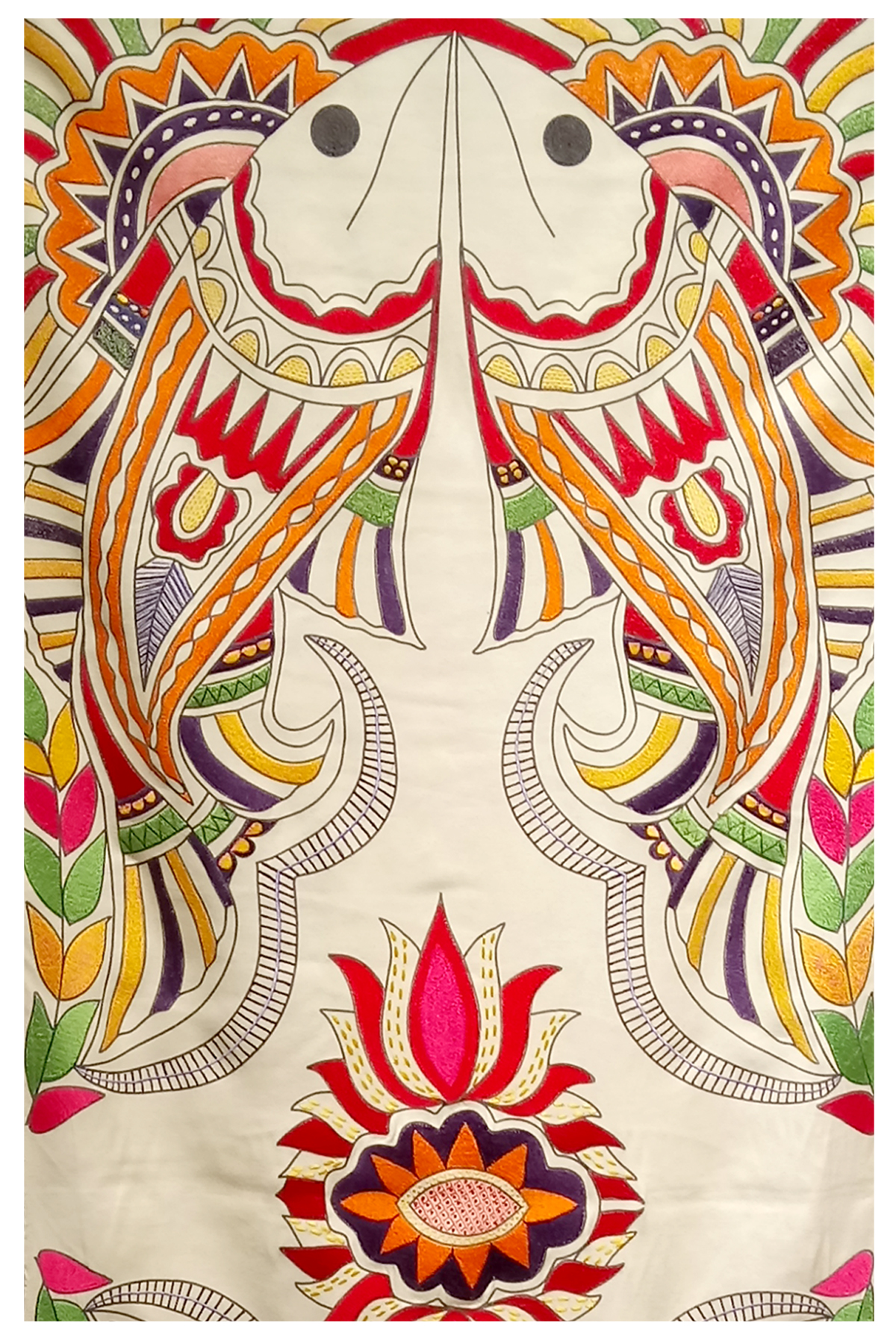 It was founder Raajkumarri Mutha's penchant for exploring indigenous textile crafts and contextualizing them in contemporary narrative that led to the creation of this collection. The designs of the collection include Madhubani art of handpainting, Nilgiri's embroidery art of Toda, painterly art of Pichwai, etc. on luscious fabrics like satin and velvet.
According to Mrs. Raajkumarri Mutha-Founder -TULIPS,
"All the fabrics are painstakingly embroidered using time-honored stitchery techniques. The collection pays homage to these crafts through the expressive possibilities of fibers, threads, and techniques. As it is known, craftsmanship is at the heart of our business; we always strive to create beautiful soft furnishings that shed a new light on ancestral crafts and highlight their timeless appeal."
With the " Enchanting Indigene" collection by TULIPS, embark your own design journey and inject artisanal charm in your interiors.