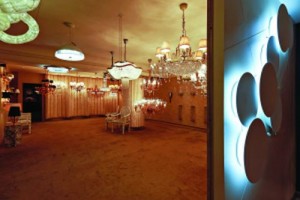 Aura Illumination located at Double Road, Bengaluru, is taking the lighting market by storm with its varied range and modern lighting options.
IMPRESSION: Benoy Sebastian
Whether it's an incredible handcrafted Venetian chandelier made out of authentic murano glass or monochrome pendant lamps by Zaha Hadid, as a customer your're spoilt for choice at aura store. The largest store in India for European light fixtures.Inside the huge store you will find a wide range of contemporary designer lighting fixtures from leading designers from Italy,Japan,Thailand etc.
Well known brand name such as Issey Miyake,Michele De Lucch,Zaha Hadid creations grace the interiors of the store.Luxury style and quality service is top priority at Aura. A visit to the store along with your architect will go a long way in deciding the right light for your home decor.
Their passion for luxury lights is what makes Aura continue to work hard to bring the very best in the home fashion. With many more leading designer brands and upcoming new products on their way, Aura Illumination surely knows how to dig deep into the hearts of the customers.