Increasingly millennials are leading a life that is forcing them to desire for their home to be different and personalized. We bring you incredible experts that showcase to us their insights into the perfect millennial abode.
Ali Bakir Baldiwala, Partner, Baldiwala Associates
"The younger generation is open to trying new styles and also combining ones that have been around for ages. They believe in conscious luxury, they have ethics and morals they like to work with. They spend on important pieces and selective areas and balance their expenses well. The approach of "showing off" the house is no more with expensive works but the fact that they have designed the space with eco-friendly materials etc which holds more weightage than the generic expensive materials used. Therefore, we make a conscious effort of making full use of resources and craftsmen within our country, which helps local artisans and vendors to prove their mettle and of course facilitates employment in general."
Sanchit Arora, Studio Head Architect, Studio Renesa
"In this era, the phrase "less is more" has gained appreciation alongside "work less and live more". Keeping this in mind, the age of minimalism and shared architecture is what dictates the design for residences for millennials. While designing a house, as opposed to earlier, our millennial clients prefer to keep all bedrooms to an equal size while allotting more space to the shared spaces such as living/dining and other recreational areas as well as the open/outer context. Thus the way they live and interact with the built environment is key to designing their homes- commonality comes from a willingness to engage, not just architectural questions of bedroom areas or structural solutions."
Shilpa Jain Balvally, Principal Architect, Studio Osmosis
"More and more millennials are putting down their phones and exploring nature, shattering the stereotypes many have of young people. Being surrounded by society and interacting with people virtually constantly needs extremely natural or calming spaces for them to strike a balance. Reflective of this is millennials increasingly experimenting with happy mood based colours."
Farah Ahmed and Dhaval Shellugar, Partners, FADD Studio
"The millennial generation is more inclined towards the uniqueness of space – something only they have and speaks to them. Millennials are not afraid to experiment; they are more open to suggestions and innovative ideas. They are also open to changing things in a short time and often don't want too many permanent things. There is always a "what if I get bored…?" And therefore "give me something that's easy to change". So we would tell them that we could change the facade of the bar and always move these sculptures anywhere in the house. So there's room for change too."
Dikshu C Kukreja, Managing Principal, C P Kukreja Architects
"The millennials' perception about the built environment is more transient than seen ever before in history imagining it from the perception of nomadic culture. With a fast-paced life and jobs that take you from one city to another, nuclear families are becoming the norm. This also sometimes compels individuals to co-live with other young professionals. Therefore, homes become temporary commodities and not a lifelong investment for them. The designs also reflect this perception by being more flexible, more modular, and more interchangeable, in terms of multiplicity in use of a single space. For example, the concept of SOHOs, co-living, studio apartments is what, today, homes mean to the millennials."
Robert Verrijt and Shefali Balwani, Principal Architects, Architecture Brio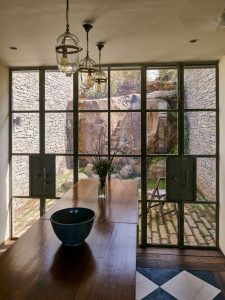 "For millennials living in dense metropolises, space-saving solutions become key. They require practical and adaptable open arrangements. You can for example remove dispensable walls between rooms and replace them with objects to optimize space. You can also overlap activities to create semi-defined and multi-use spaces. This ideology can be adopted while designing when the verandah becomes a shower, the terrace becomes a dining room and the kitchen is designed to merge with the living room. While freeing up space, it allows for multiple activities to take place simultaneously in the daily routine."
Sarah Sham, Principal Designer, Essajees Atelier
"For the millennial, luxury doesn't mean marble or gold, sometimes it can mean the highest quality of wood used in a simple, clean way. Monotone spaces are every millennial's dream- this all-blue bar area we did for our clients reflects the aesthetic of now- blue on blue on blue. There's never too much of a good thing! Furthermore, cement is one of the millennial's favourite materials. Put it onto a wall to make the space come alive with more warmth and more texture."
Manav Patel, Principal Designer and Co-Founder, MS Design Studio
"Millennials are an ambitious and achievement-oriented lot and in the process, they are deprived of the pleasure of being amidst nature, the serene green environment & the ivory being. It's them who needs the most to be in the natural green environment to de-stress themselves. Added to this, the land getting dearer day by day makes it highly improbable to have an expansive outdoor garden. Thus our efforts are towards bringing the outdoors green into their indoor living space through the concept of vertical garden."
Kruti Garg, Director, Design and Interiors, Abha Narain Lambah Associates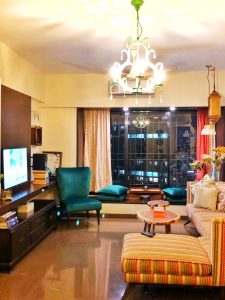 "Homes are always an extension of the owner's personality and in the new millennium, the one aspect which guides the design of the space is comfort, style and flexibility along with the ease with which the space can transform itself from a minimalistic interior to a classic blend of eclecticism. While designing a dynamic space, it then becomes important to understand what are the constants and what are the variables which create the impact of a certain style and reflect the character. The spaces are therefore designed in a neutral palette with classic silhouettes and forms which are then accentuated with a splash of colour, or accessories to give it the style quotient as desired by the client."
Gowri Adappa, Principal Architect and Co-founder, A Design Co.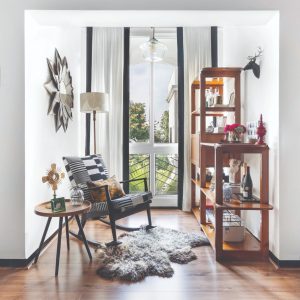 "Today, a millennial home is a weekend refuge and a launchpad to take on an increasingly busy week. Seamless social spaces which keep the occupants connected and private sleeping areas and nooks for the occasional moment of quiet are the key ingredients to a well laid out floor plan for a living environment in the contemporary city."