www.queersupe.com
The living room is a space for relaxation, a place for hanging with family and friends. So, it is important that the space should not only reflect your unique style, but also be a place of welcome and warmth. A place, which should look beautiful year after year. Your home's overall style, the location of your living room, will have a lot of influence on those who walk in. So, it is important to choose the right kind of flooring. Because of its timelessness, hardwood is considered an ideal choice for living room flooring.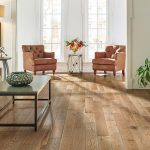 www.armstrongflooring.com
Even if you decide to give your decor an overhaul, hardwood tends to stays in style and always conveys a sense of warmth. Then there is solid hardwood, which is known for its enduring beauty and the value that it adds to a living space. If hardwood and solid hardwood doesn't appeal to you, then there the option of engineered hardwood.
www.tileideas.co.uk
A great alternative if you need to install over concrete slab. If you want a living room that should reflect a cozy feel, symbolising comfort and makes you feel at home, then nothing like the humble carpet. Benefits of using carpet in your living room – affordable than most flooring types, softer and more comforting, absorbs sound more effectively than other flooring types.