The Shakruk family's beautiful Tel-Aviv home with it's view of the glistering ocean in the horizon and blue colour palette is nothing short of stunning.
FACT FILE:
The Home: An apartment in a condo by the sea
Location: North of Tel Aviv, Israel
Rooms: 3 BHK
Decor Type: Contemporary
Interior designer: Annette Frommer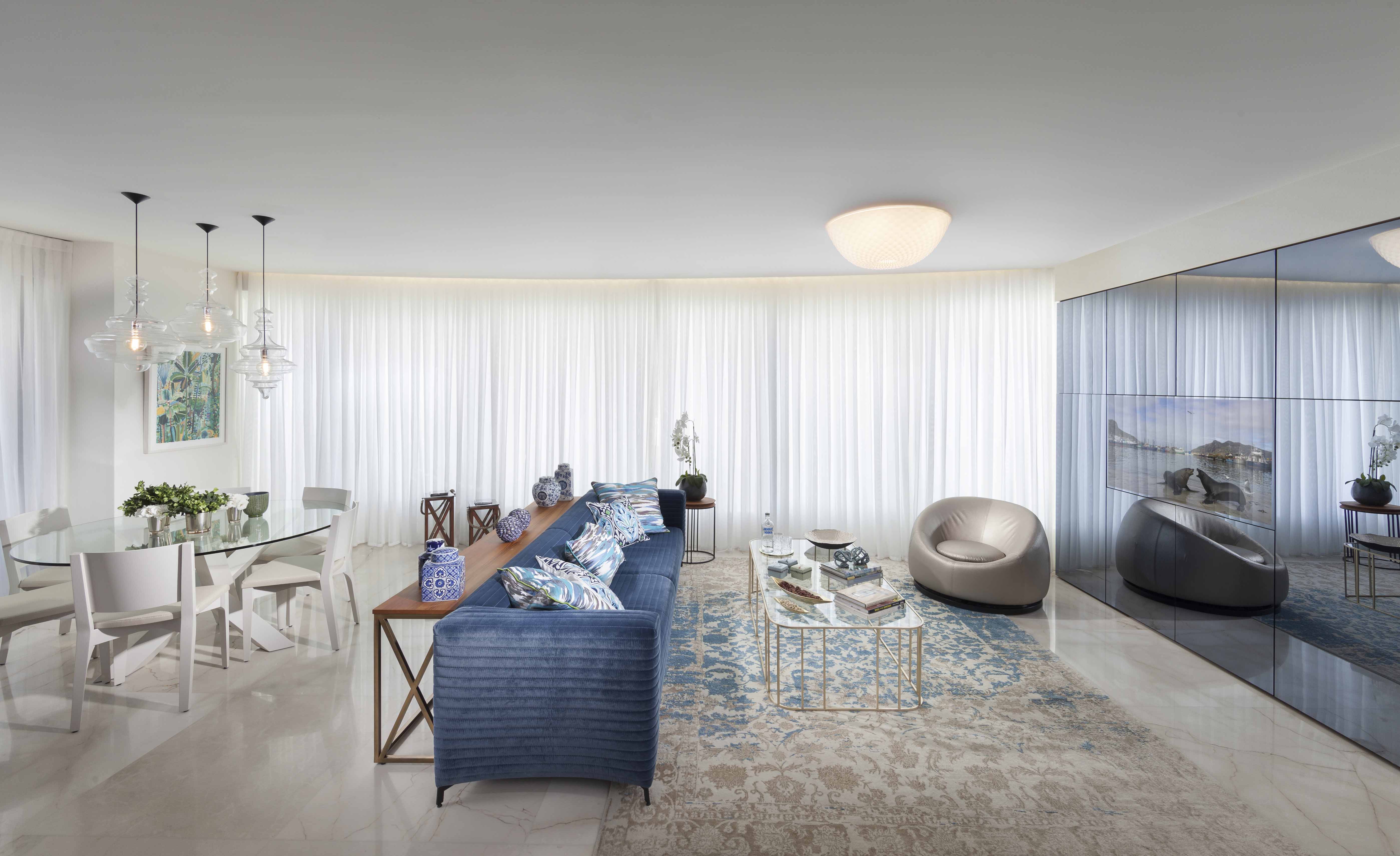 Enter the home of the Shakruk family and you're simply mesmerised by the hue of blue all around. It's the living room that will entice your decor thoughts – the adorable petrol blue–hued velvet sofa offers a regal feel to the space, as does the rectangular brass and glass coffee table.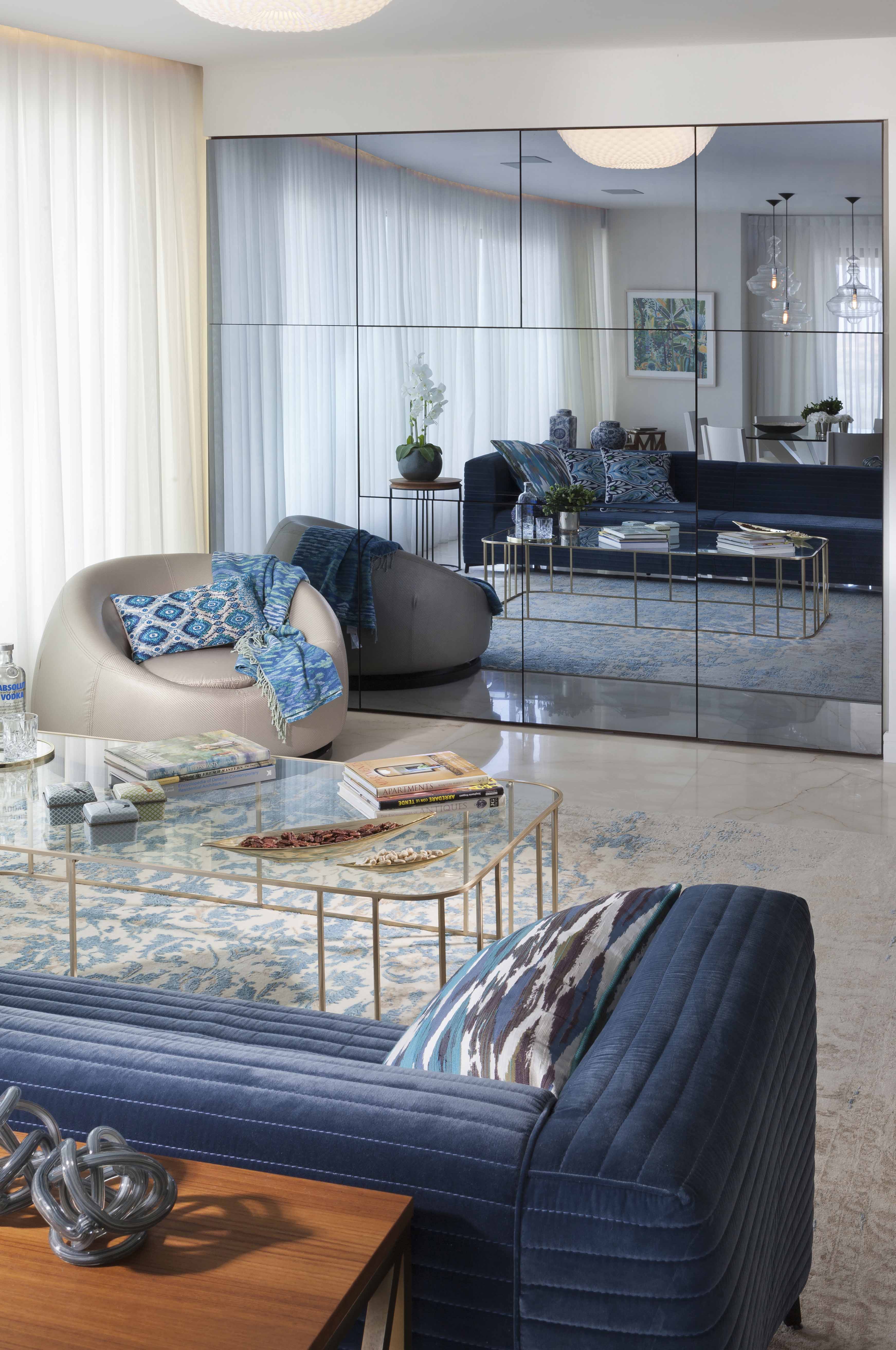 The furniture is intentionally kept light in the entire home. The large living room features a reflective mirrored wall with a hidden screen behind it. The mirror reflects the blue colours of the interiors, thus enhancing the ocean atmosphere.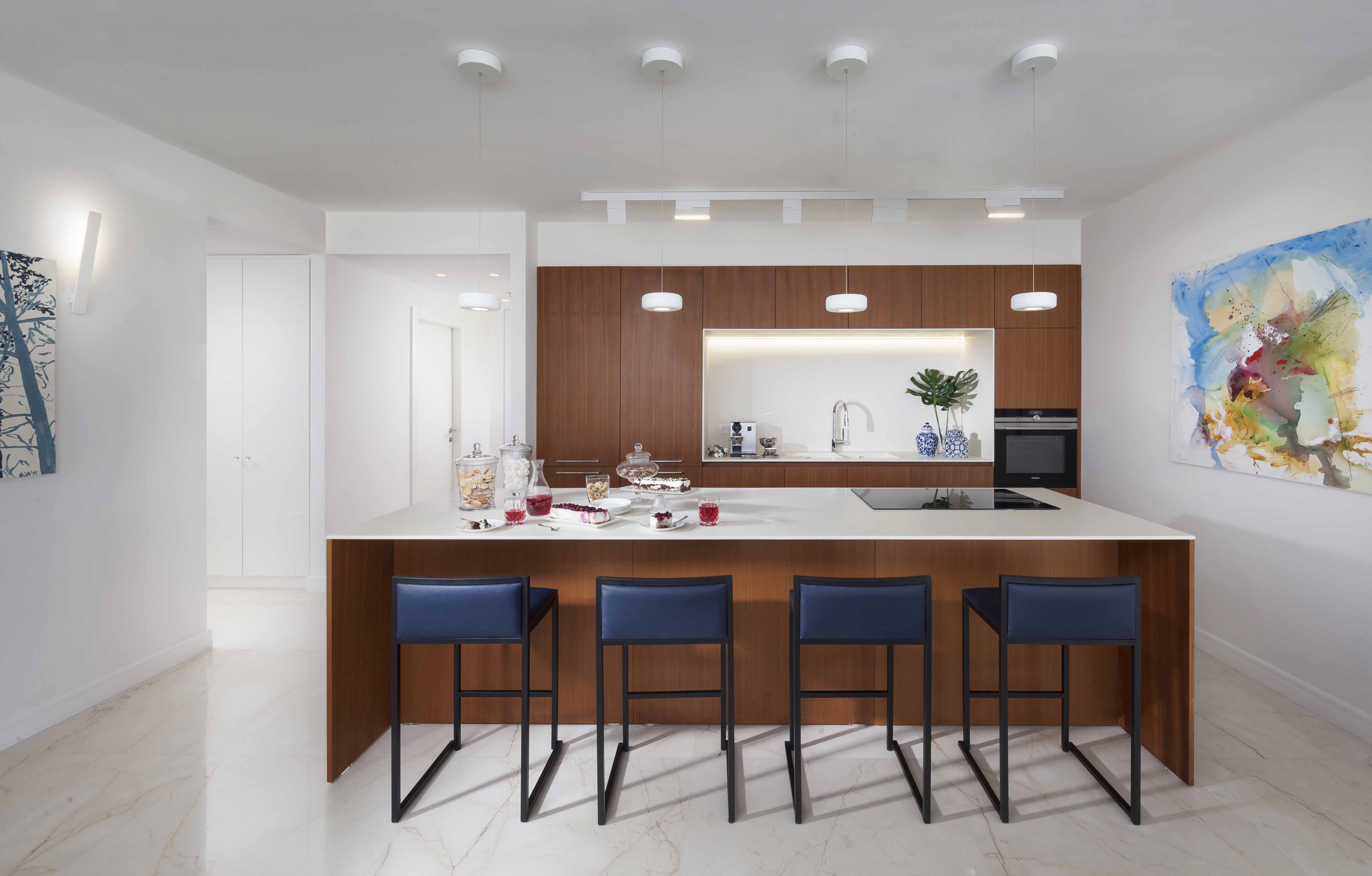 The open kitchen is functional and pretty. In fact the stylish and contemporary wood kitchen provides a touch of warmth while the royal blue and black high stools complement the stylish appearance.
The entrance to the main bedroom is concealed by a leather clad wall paneling. The bedroom with its soothing colour effect, creates an inviting and warm environment, a relaxing retreat for a peaceful night's sleep, while the light white voile curtains allow the warmth of the sun to seep in when indulging in a short afternoon nap.
The master bathroom is all black giving it a dramatic look. The ultimate result for the home is one of elegance and refinement made possible by the use of versatile, natural and timeless materials such as wood, marble, glass and brass.
The home is a perfect elegant pied-à-terre, adjacent to the Mediterranean, for an ideal family in a city that never sleeps.