Impressions: Delilah Rodrigues
Who wouldn't want to revisit their childhood if given a chance? Carnival themed cafe, Mighty Small at Smaash, Lower Parel, gives you an opportunity to be a kid while devouring their lip-smacking delicacies. Designed by Shabnam Gupta of Mumbai-based design firm The Orange Lane, the concept of the restaurant revolves around a carnival theme space with elements that exude fun, joy and vibrancy.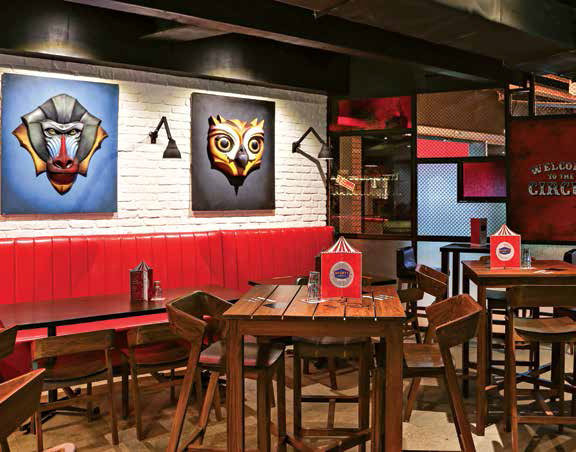 The cafe is designed to cater to both little ones and those who are kids at heart. With its quirky decor, the cafe will surely bring a smile on anyone's face. Various interesting elements like the bar with a scrabble inspired façade of names of drinks on it, origami birds, 3D animal art installations and red glass panelling give it a festive look. Shabnam says, "The basic idea while designing the space was to instantly transport patrons to their childhood.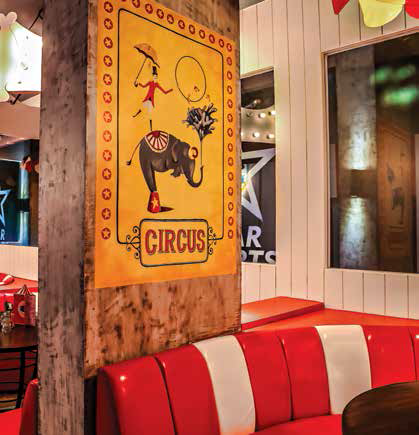 As soon as you see the carnival themed decor, the huge circus posters, and the red and white seats, it leaves you awestruck." The restaurant is divided into two areas-a bar section for grown-ups and a diner for families and kids. You also have the dessert bar counter called Big Fat Treats that has a white wooden cart façade with a red and white curved candy ceiling. Further, the walls feature circus-themed posters and the sitting area resembles a carousel with canopies on top. Mighty Small with its amazing treats by Chef Tarun Shetty puts up a spectacular show to please both mighty and small.