This Women's Day, TIHG team shares a Gifting Guide to all the extraordinary women who have been working hard to make the ends meet. Amidst all the hustle, she is chasing her dreams, inspiring others and paving a path that leads to victory.
CaratLane, India's leading omnichannel jeweller, launches Uttarakshin, a collection which fuses the art of Gulabi Meenakari with coin jewellery and where exclusive designs of

North Indian Art meets South Indian Style.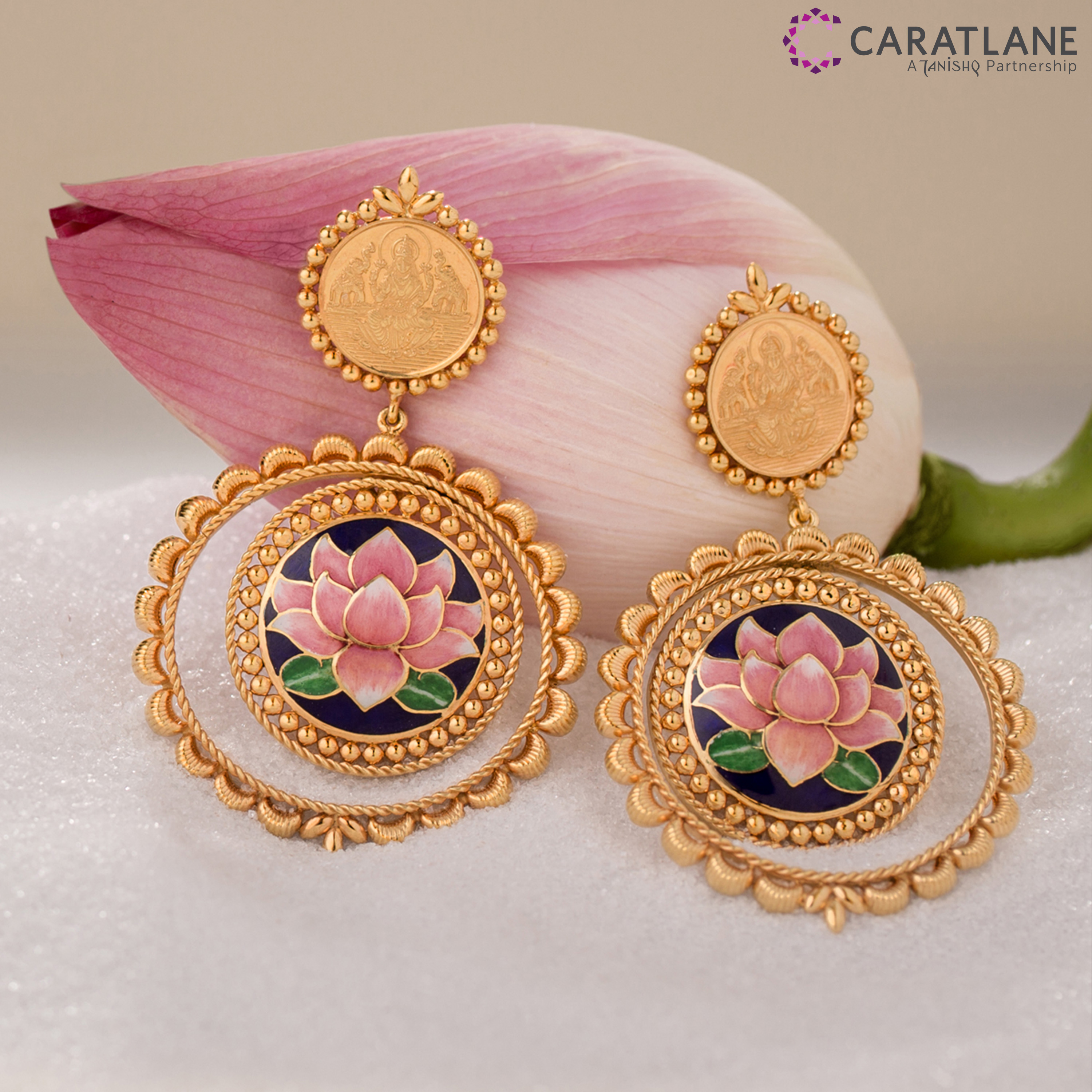 In India, the traditional art of coin jewellery flourished in Tamil Nadu. Today, it still thrives as temple jewellery, usually engraved with religious motifs. And Gulabi Meenakari is a dying art form, characterised by the addition of pink strokes on white enamel.
It was introduced by Persian enamellists in Banaras in the early 17th century. The fusion of North Indian art and Indian style, along with the clash of traditional patterns and modern techniques make this collection a masterpiece.
Comprising of 13 designs made in 22KT gold, the jewellery in this collection amalgamates the beauty of Gulabi Meenakari with the boldness of coin jewellery. It is a fusion of two distinct cultures coming together to give birth to a contemporary collection that befits the taste of today's woman.
Speaking about this collection, Aakrosh Sharma, SVP, Merchandising & Fulfillment, CaratLane said,
"This collection aims to bring together the popularity of gold coin jewellery with the dying art of Gulabi Meenakari to create designs that modern women would love to wear."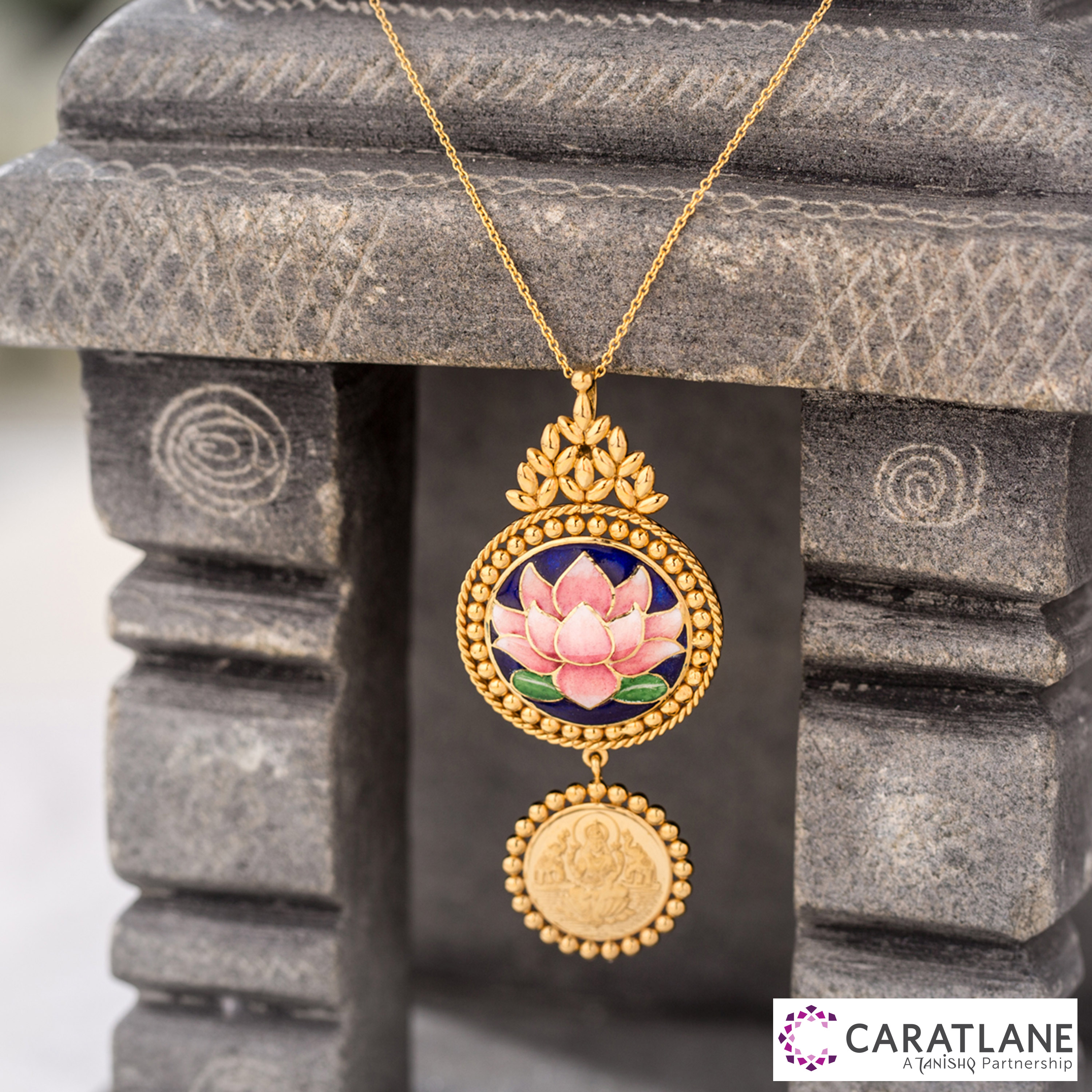 You can now shop for Uttarakshin exclusively at the CaratLane.com and at CaratLane stores across Delhi, Noida, Gurgaon, Mumbai, Pune, Coimbatore, Thane, Chennai, Bangalore, Hyderabad and Chandigarh.