www.choice.life
Gardening is probably one of the most productive and stress-relieving hobbies you can ever indulge in. It may seem like a whole lot of work, but trust yourself, it's great fun. A lot of people want to do farming, but never get around to knowing how and where to start from. When it comes to great foods that are packed with nutrition, and have the strength to boost your immunity, then nothing can beat the leafy vegetable. Salad leaves are immensely nutritious and bring a treasure trove of flavours. Salad leaves are easy to grow and you can cut away fresh leaves for your salad everyday, say within 3 days of sowing them. They continue to grow and don't really need much upkeep. Then come spring onions and radishes. You'll be surprised to know that they grow at an alarming speed.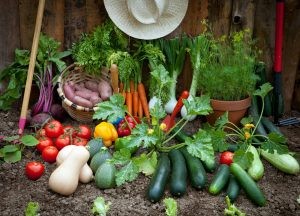 www.allotment-garden.org
The best thing about these vegetables is that you can grow them in pots or directly into the ground in your small backyard, and expect a regular yield without much maintenance. For onions, you just need to plant the bulbs in the soil that has been thoroughly drained. Once the foliage turns yellow and dies away, just lift them out of the ground. The beetroot is one of those vegetables that can be extremely delicious to eat; while providing immense nutritional value. You can sow them directly into the moist soil any time between the months of March and July. All you need to take care is to sow the seedlings to something like say 5 centimeters apart from each other. And voila, between May and September, you can expect a rich yield of tasty beetroots.