The Luxe Bachelor Pad
By Greenlam
The modern bachelor pad is classy and quirky at the same time. Every bachelor pad has a 'main room' which acts like a living room for guests, gaming room for friends who come over to enjoy a game on the Xbox, a couple of beers while watching a football match and a bedroom for a lazy Sunday afternoon.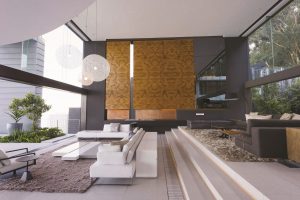 Welcome abode
The entrance to the house should be fresh and enigmatic with lights matching the interiors. Mikasa doors comes with a plethora of customized door solutions to make your room entrance classy. The feeling of exhaustion after a long hectic day makes a person want to step into their comfort zone. Entering into a space with beautiful wood finishes and ambient lightings can make you feel rejuvenated in seconds. Speaking about classy, wooden floorings make a room look uber chic. Mikasa, the premium engineered wood floors offers a complete range of wooden floor solutions available in 8 different species namely oak, ash, maple, walnut, eucalyptus, sapele and wenge to make your home look classy.
Your social space
The main room can be decorated in different ways according to your personality. A bachelor pad's style, colour and furniture should entirely represent the one who lives in it. Adding vibrant colours to the walls gives out a youthful and ultra-modern feel to the entire setup. Eccentric furniture like low coffee tables with stylish art put on the walls can change the entire look and feel of the apartment.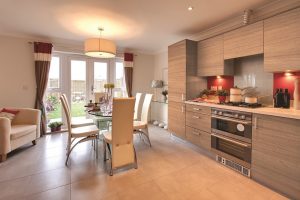 Romanticize the walls and corners
Subtle colour palettes with an emphasis on ivory and beige create a relaxing and uncomplicated atmosphere. Don't let that corner go unnoticed. Make it look interesting by giving it a wooden look. You can also go for the bohemian furniture to experiment with your corner.  With a wide collection that features classic to contemporary styles, add premium veneers by Decowood for the cabinets and tall chairs.
An oak windowpane is a must for creating the positivity in the overall environment of the house and gives a beautiful touch through the natural lighting on a lazy Sunday. Instead of curtains consider clean-line Roman shades or texture-rich woven-wood blinds.