Winter brings with it the delights of food, the pleasures of the table, of entertaining friends and of indulgence. With Christmas come images of snow, of pine trees dressed in white, of the warm glow of the fire, of coloured lamps and decoration.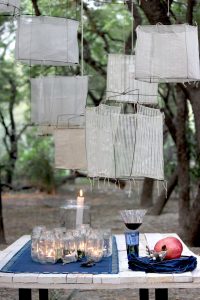 Shades of India has responded to this mood with a table collection that values nature, that cherishes the intimacy of an evening and that celebrates fine food and wine with a collection of carefully crafted table runners and napkin rings.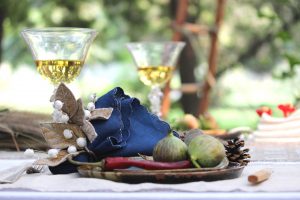 The elegant Orion runner has been worked in foil printed linen that is stitched to give a checker board pattern. The mood of intimacy and enjoyment is enhanced by the play of candlelight, the scattered fruit and napkin rings that draw on floral or abstract designs.