To add incredible luxury to the interior enthusiasts in the capital, Sources Unlimited opens its new store in Delhi
Founded by the incredible duo Purav Mehta and Falgun Shroff in 2004, Sources Unlimited, one of the pioneers in introducing high-end international furniture, accessories and lighting solutions to the Indian market, has launched its flagship showroom in Delhi.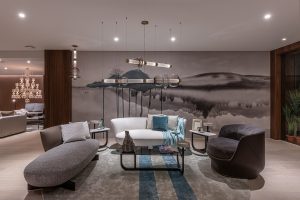 Having been a bridge between iconic global furniture and home décor brands and clients in India for the past 15 years, the idea was to offer their clients direct access to the brands they represent in a tastefully done up showroom, making shopping a beautiful and enjoyable experience. Currently, Sources Unlimited has exclusive tie-ups with various European manufacturers such as Giorgetti, Rimadesio, Turri, Longhi, Baxter, Wall&Deco, Sicis, Promemoria, etc. And all of which are skillfully displayed at their store in Delhi.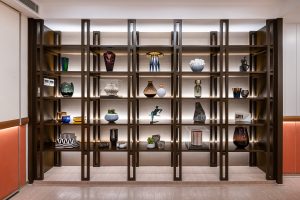 The Delhi showroom located in the design hub on M G Road is created with incredible passion and zeal. The ambience matches the world-class furniture, furnishing articles, accessories that are on display offering an ultimate luxury shopping experience, inclusive of customization options. The products are showcased in a thoughtful manner keeping in mind cohesiveness as well as the individual glamour of each item on display.
The interiors of the multi-brand showroom are kept simple and muted to allow full focus on the furniture, lighting, accessories and wall coverings. The space, conjured in a monochromatic palette is segregated into different zones to give a feel of walking through a beautifully designed home. Each zone offers incredibly curated pieces Subtle design marks are created while optimizing the function of the space. Minute detailing and innovative use of materials transform the space into a sensitive experience centre that will help the clients to make their choice in an informed way with ease.