From the most popular chopping board to the famous square colanders and the award winning waste management system, twins Richard Joseph and Antony Joseph share their huge success story in kitchenware design.
Antony Joseph and Richard Joseph, Founders and Managing Directors, Joseph Joseph
How did Joseph Joseph happen?
We worked together to design few products for our father's glass manufacturing business and both of us enjoyed working thoroughly. That's when the idea of working together was brought to life. The glass chopping board was our very first and by far the most popular product till now. After having good collaboration with large and respected retailers, the brand started developing products to extend the range in cleaning and organisation, chopping boards, waste management, storage, gadgets and food preparation.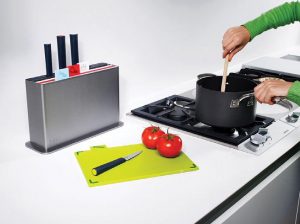 Which has been your most exciting project so far as a duo?
Our Intelligent Waste category was four years in the making and resulted in our Totem waste management system that won the Red Dot Design Award for 'Best of the Best'. It was a new category and a big change from our previous products so that was very exciting for the business.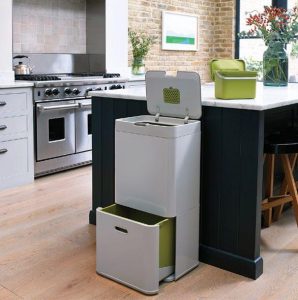 Two people think differently; does this apply to you both while working on a project together?
Definitely. We don't always agree and being brothers we often disagree! It's important that we both have our say and listen to each other. Often this means we have to think further around a problem, think of more solutions to solve an issue and sometimes that is where we can have a real breakthrough.