Shades of India, an apparel brand that combines contemporary design with the inspiring workmanship of traditional craft recently launched their New Home Linen Collection.
Look for something fresh and light this summer and recreate the moments with a shade of love.
The uniqueness of its style lies in the texturing of fabrics, the coordination and contrasting of colors, and the inventive, unexpected use of surface treatment.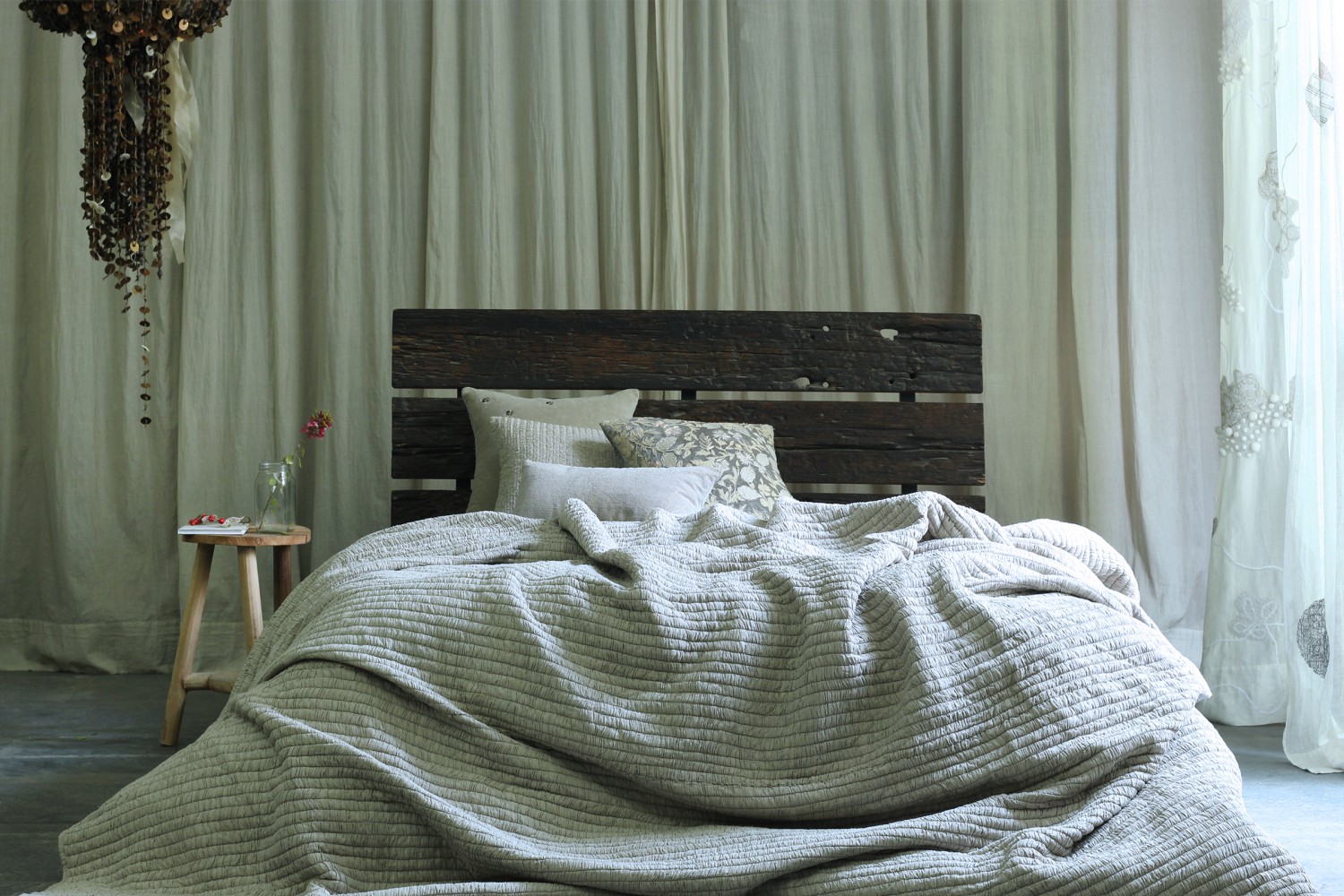 They don't believe your bed should be an imitation of the cold, classic lines beloved by large hotels. Rather, this season's look is casual; the bed layered to give a sense of relaxation and rumpled aristocratic ease.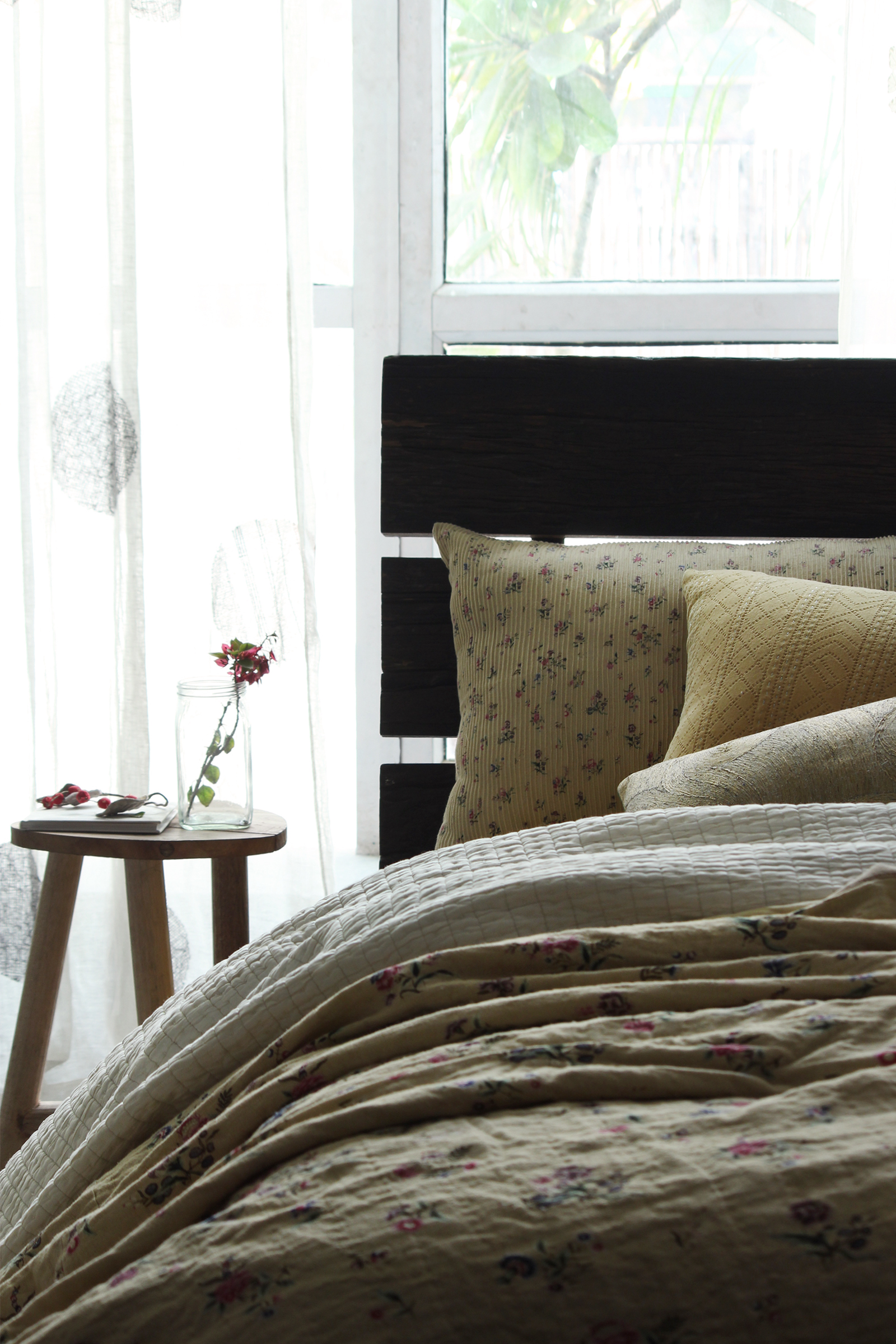 From rich emerald to burgundy red, to naturals and mustard yellow, this collection draws on the colours of nature and the soil. Tea coloured botanical printed linen has been quilted with hand kantha work to achieve what is often called an argyle pattern.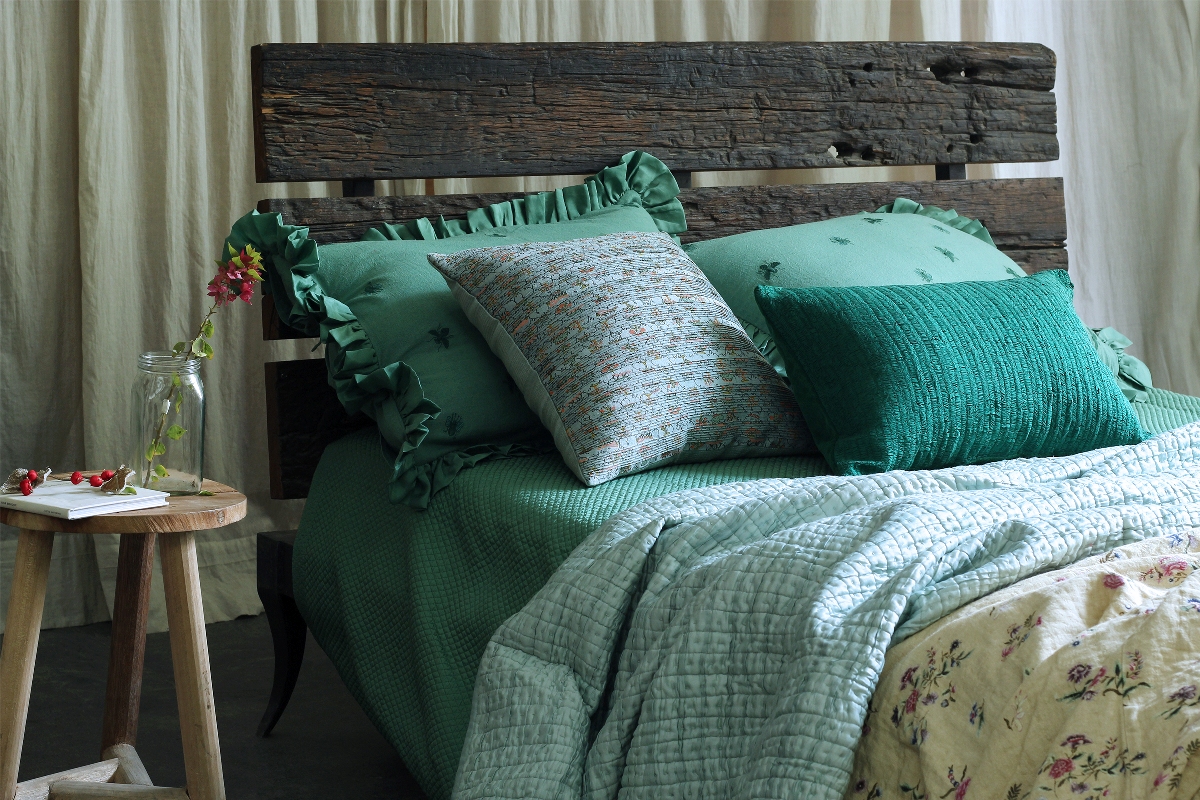 Fine pin tucking and hand kantha have been used on cotton velvet with a tonal thread to create a texture inspired by the bark of trees. Mink coloured crinkled silk-cotton has been intricately embroidered to give a beautiful leaf texture.
Naturals and white proudly sing their own song. A silk bed cover in a turmeric yellow has been paired with a natural coloured quilt and a mustard cushion in a jali pattern.