A big part of the holiday season's appeal is its prolonged light show. Translate that charm to the everyday by using lamps to illuminate any remaining dark or dreary areas in your house. The point is to ease your tasks and also create a more uplifting atmosphere.
Lighting is everything. It creates atmosphere, drama, and intrigue in a room. Lamps are more than just tools to add light to your home. When lamps are placed creatively throughout your house, they can enhance your décor, adding elegance to the space. InLiving brings a beautiful range of lamps to illuminate your space in ways that not only add light, but ambience, too.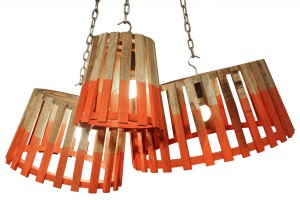 These beautiful Lamps from InLiving are created with left over wood and ​ are quirky, vivacious and sustainable. Being called Wester Nesting Lamps, they are made up of using Mango & Sheesham Wood. Available in various colors and sizes, they will certainly add an edge to your space & create calm and cozy ambiance. The small sized lamp is priced at Rs 899/-, whereas the Medium and Large size are priced at Rs 999/- and Rs 1399/- respectively.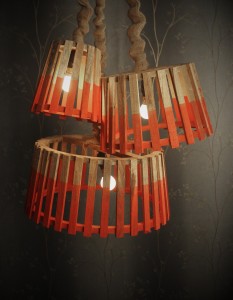 To make your new year's even more bright, a set of three lamps is available at Rs 2799/-. One can buy them online at www.inliving.com​. Also available at their exclusive store at Level 1, IHDP Business Park, Plot No: 7, Sector 127, Expressway, Noida. Therefore, brighten up your New Year's eve and revamp your place by adding some lamps from InLiving.