If we look backward, White and Grey theme houses were the best-suited colors for home interiors to give it a powerful look. They are ideal for bringing refreshment and lightness to your living rooms, bathrooms, and a nostalgic appeal to your kitchen appliances and a unique touch of freshness to your entire home!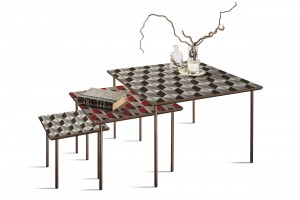 Keeping this in mind, Ottimo the luxurious furniture brand has launched the exclusive and mesmerizing Grey and White printed furniture collection by Momenti from Italy at his designed studio Ottimo Disegni LLP at Ghitorn, New Delhi.
White and Grey printed furniture Momenti collection presented by Ottimo promises to bring that passing trend as the classic trend from this White and Grey theme, ever relevant colors for the home interiors.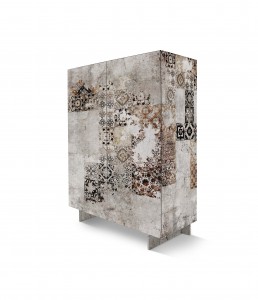 The collection embraces the limestone tiled floor with both high-quality reproductions of classical pieces and contemporary furniture characterized by originality and strong versatility.
They use innovative ideas to create unique products that have a strong visual impact and a one-of-a-kind look. In the collection everything is strictly handmade that can strike a balance between the past and the future, blending harmony and magniloquence of the classical with the charm and allure of the contemporary.