A space where we relax during the day and catch up much needed sleep during the night, our bedroom is our private abode where we spend 1/3rd of our lives sleeping.
Bedroom designs are extremely personal. Whenever you plan on redesigning your bedroom space, always figure out a proper layout for that perfect bedroom design. The key element here is to create a room that provides enough storage, yet has enough space for movement.
When selecting the position of your bed, think about your windows and the door. It doesn't matter what kind of curtains you have. Avoid placing your bed underneath a window or very close to a door as the light streaming in will ruin your sleep.
Again when deciding on colour (colour scheme is a personal choice). Opt for the colour blue as it is calming and helps in having a better and longer sleep. You can also opt for brighter colours as they work as mood enhancers. Neutral colours are a good choice.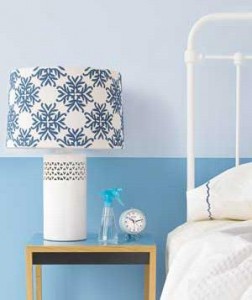 Images: (www.realsimple.com)