The iconic Italian luxury furniture brand Visionnaire  recently unveiled a spectacular  collection of furniture, at Salone del Mobile in Milan, Italy.  Synonymous  with  renewal  and  transformation,  "Breath"  is  both the theme and  direction  for  the  new  Visionnaire  collection  for  2018. The careful search for balance between material and shape, past and contemporaneity, leads to symbolic and meditative places. Full then empty like diaphragms that oxygenate the surrounding space. It finds expression and preciousness in metal, wood and marble, as well as stone, leather, wool and raffia.
Craftsmanship is the value on which Visionnaire continues to focus its efforts to stand out from the rest. The brand lays emphasis on products with technical content summarized in a style that has a strong personality.
Italy has always had a strong inspiration for its Collections ranging from the history of art, to cinema and the visual arts in general. This year the creative direction also gets inspiration from the sharp & refined mix of the East. Nature is symbolized this year by bamboo, a symbol of rebirth and energy.
Eleonore Cavalli, Art Director, Visionnaire says:
"A cinematographic experience that I was interested in recreating in the new collection, a vertigo at the visual level, so rich in shade and contrast that it often becomes surprising, fluid and emotional. There's no need to involve symbolism if we allow ourselves to be transported by the poetry and the strength of the images. A luxurious Collection, that no longer only coincides with the object of merit, but which finds shape, in the multi- sensory atmosphere, in well-being, in imaginative strength and conviviality, the response to the evolution of a market that is in continuous transformation".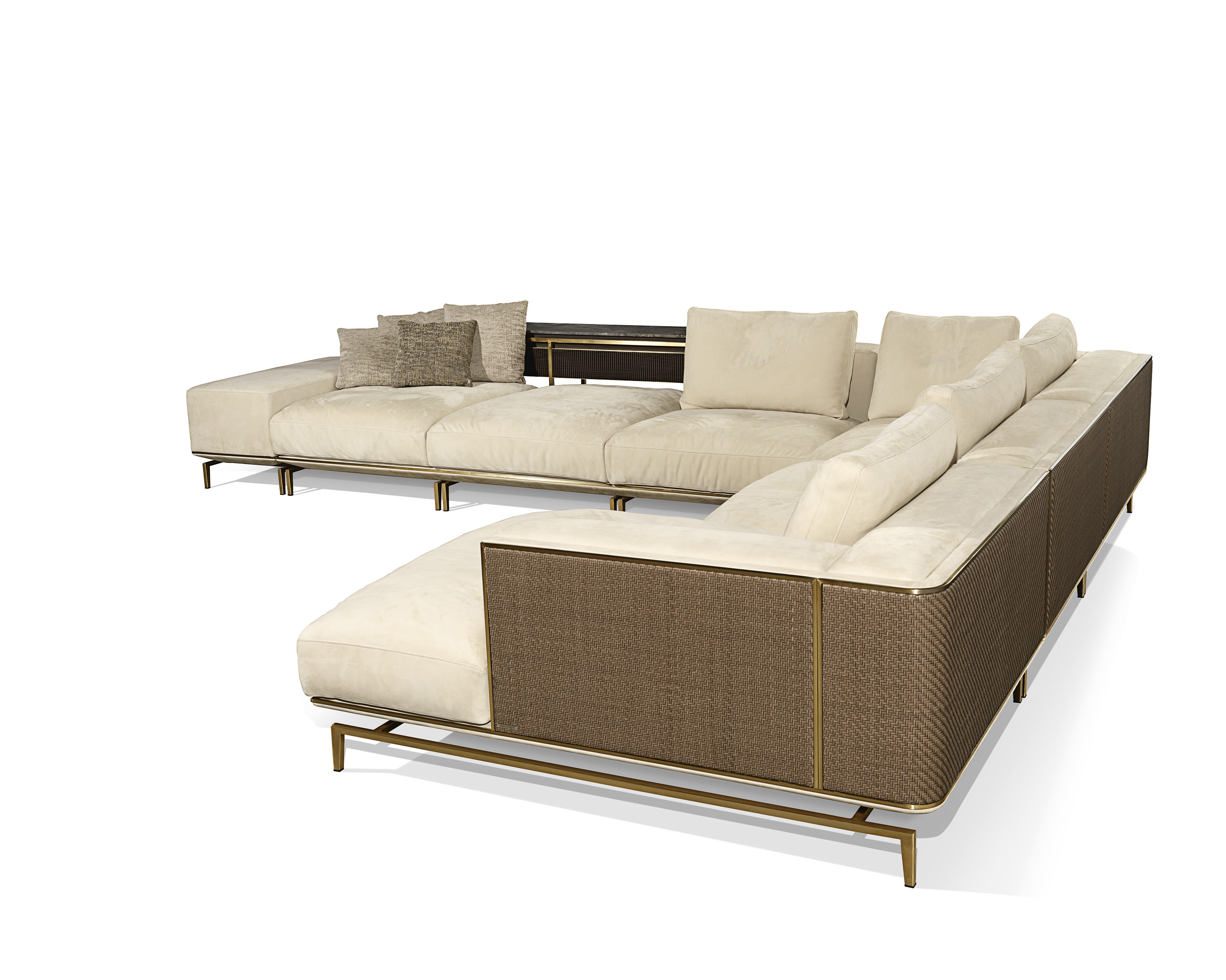 At Salone Del Mobile, the space in which Visionnaire's new collection was brought to life comprised of 900 square meters. That showcased 15 rooms, and a loft with contemporary architecture. An eclectic selection that embraces the domestic projects in its entirety from architectural spaces to small furnishing details.