Injiri by Chinar Farooqui based out of Jaipur creates textiles that are simple and  elegant products for home interiors. The fabrics are hand-woven using a special weaving technique of continuous extra weft that is traditional to Kachchh, Gujarat.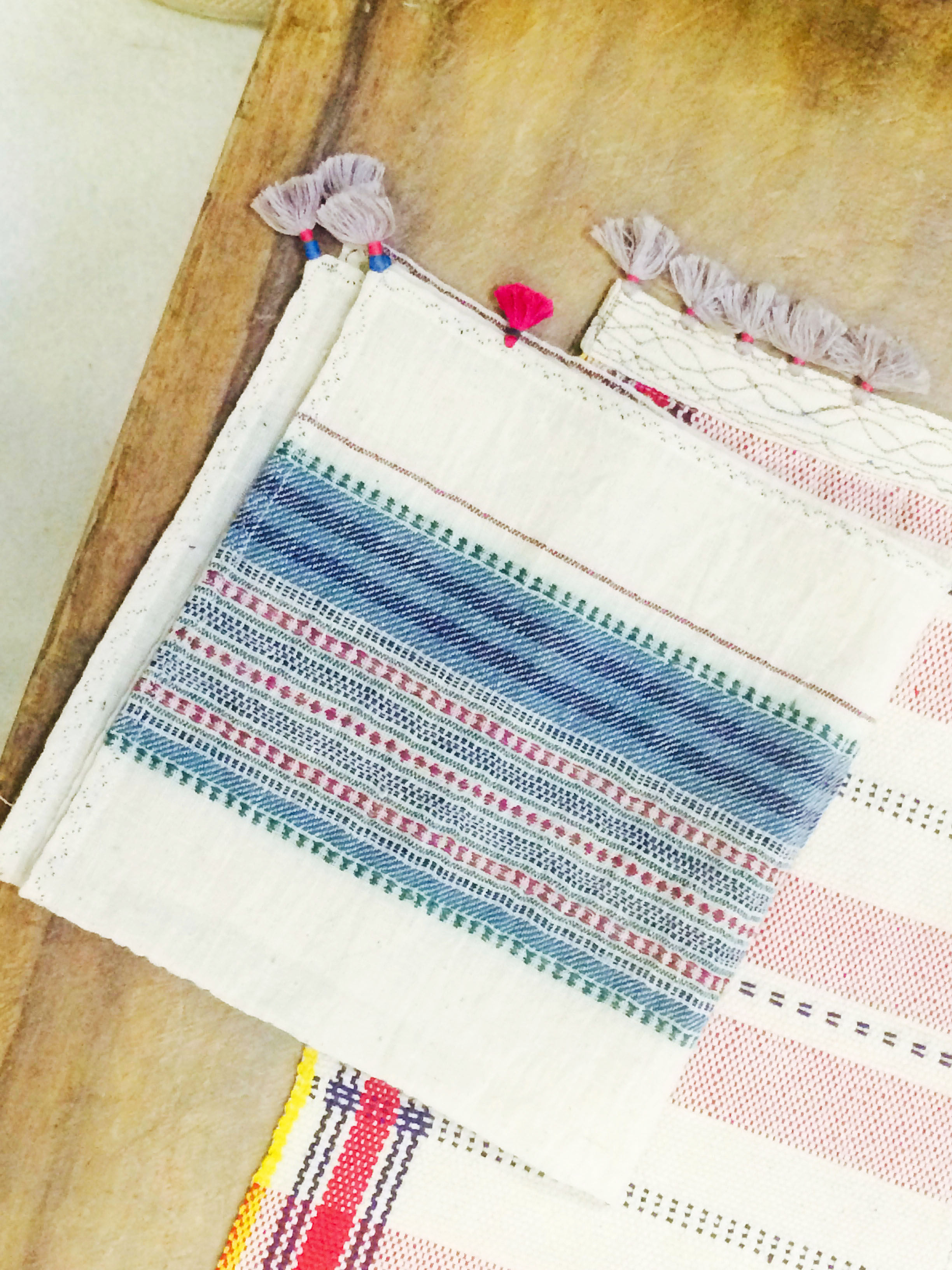 Each product carries story of the loom.
The home collection is inspired from the textiles and clothing of the Rebari and Ahir community in Gujarat. The collection includes cushions, rugs, floor runners, blankets, throws, quilts, table linen and bags.
The Home Collection is an outcome of a collaboration with weavers from Kachchh who are producing organic cotton or locally called 'kala cotton' that is grown and hand-spun in Gujarat. The Kala cotton is a short staple cotton species indigenous to Kachchh.  This variety of cotton is pest and disease proof since farmers have never used pesticides or fertilizers on it. It is the original cotton species grown in India before hybridization became common.