Best known for outdoor furniture and design, Wicker World has curated a bespoke range of 'Earthy' Indoor Furniture.  Designed by Amit Sawhney- The 'Earthy' Indoor collection is characteristic of original and purely artistic. It is a harmonious collaboration of Indian craftsmanship and modern aesthetics.
According to Mr. Amit Sawhney – Designer & Promoter of Wicker World, 
"We have always been known for creating timeless design and product that make a long-lasting contribution to a home's most loved rooms. We proudly carry forward a design sensibility that has been more than three decades in the making and year 2018 range has beautiful indoor products matching eclectic, modern & rustic skillfully crafted by our best craftsmen."
He further emphasizes,
"Our Indoor collection is created using the finest sourced wood from across the world combined with rustic Iron-Brass works, Vintage Wicker and Mild Steel, all done to subtle contemporary finishes on modern lines. The pieces are designed for the luxury homeowners who have the most exquisite taste in furniture."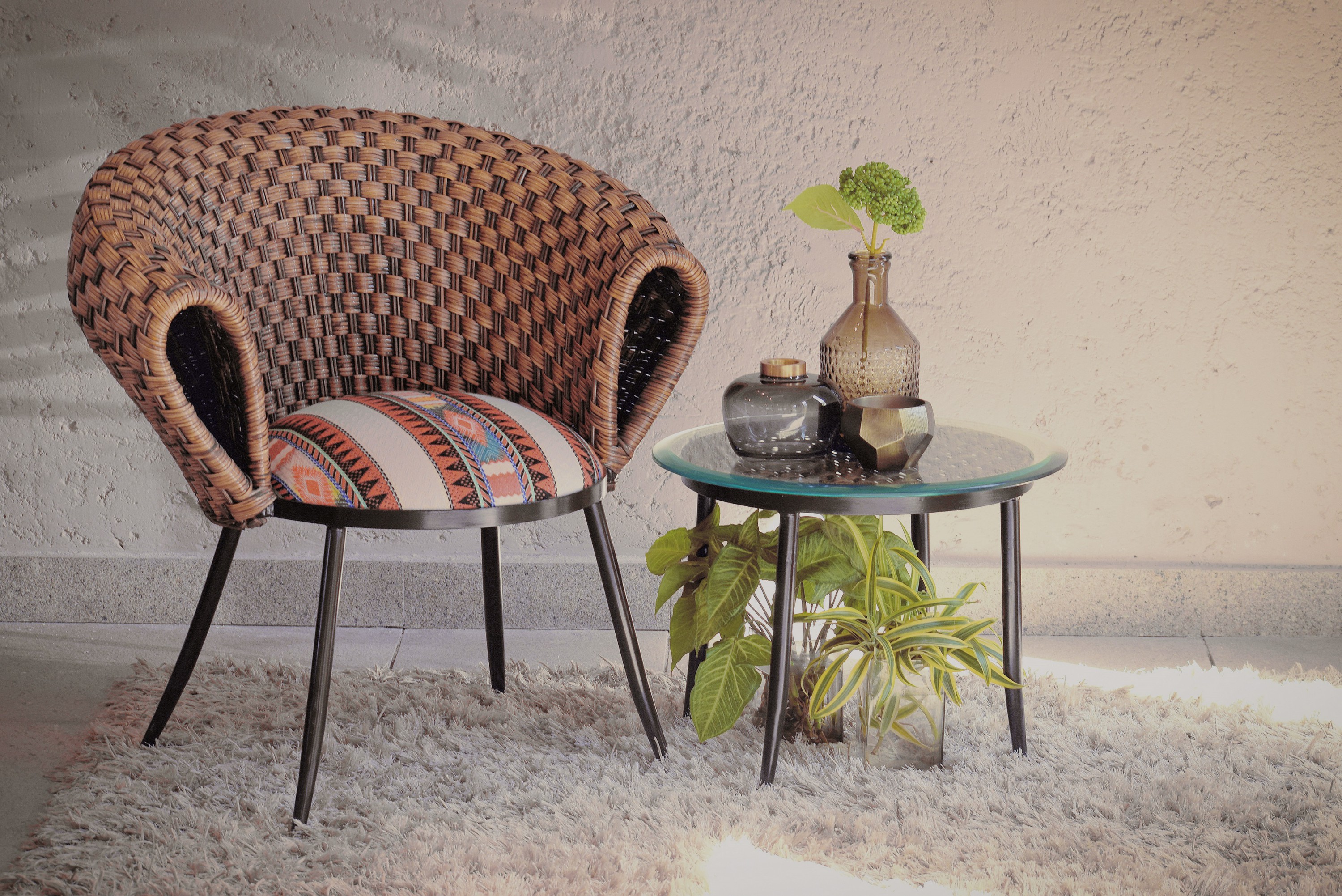 Their range comprises of Sofa-sets, Chaise Loungers, High back  Chairs, Innovative Partitions, Beds, Dining Sets, Accent Chairs and Avant-garde Accessories which convey a heightened aesthetic sense. The products are imbued with classic and modern inspiration found across the world.
Utmost attention was given to the creation of new 2018 indoor range – such as intriguing wood and metal combinations, exotic finishes and textures, and the clever use of new materials and technologies.