Bringing a unique fi nesses and perfection to his works, designer Prateek Chaudhry leaves landmark designs at every doorstep. Th e captain of The First Ferry, a Dubai based high-end design firm, Prateek's work is all about brilliant and vibrant concepts with a balance of creativity and geometry. A talk with the designer…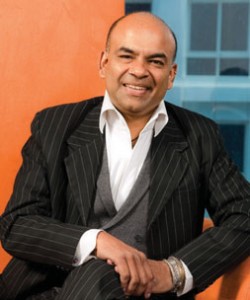 What motivated you to become an architect?
I always had a deep passion for meaningful design and artistry. With a vision to make the world realise this passion within themselves, I set sail with Th e First Ferry in 2012. A good design is a pleasure to the eyes. Clarity of thought, honesty and integrity of design, excellence and practical infusion of valuable ideas brought me closer to architecture.
How did you get into architecture?
I stepped into the design industry from an advertising and artistic background. My vision is to infuse art into everyday objects, furniture, upholstery, planning and all aspects of design in life. I identify with a lifestyle that fully integrates with art.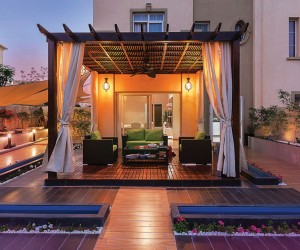 What kind of projects have you been doing?
My projects span across an array of categories – residential apartments and villas, commercial offices, the hospitality
industry and retail spaces. I would say that we work to propagate our vision across all types of industries and spaces. Our
current projects include villas in Arabian ranches and Emirates hills, Dubai and a palatial home in Nepal.
Which is your favourite project?
One that is worth mentioning is the K tower project. A showcase of thorough research into the client's character, aspirations and tastes, an intricate design, meticulous space planning and an exceptional execution. The rustic theme is exhibited in a surreal geometry and a blend of lines, curves and contours within the space.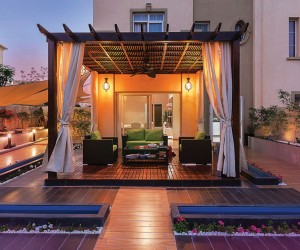 What has been your biggest achievement so far?
Three residences, which include the K tower residence, the diamond 5 apartment and Burj Khalifa luxury residence
have been selected among the top 30 homes in the UAE. I consider it as my biggest achievement.
Your lasting responsibility as an architect?
As an architect and designer, the burden I carry in my heart is to compel the world to peep through the spyglass of our designs into the realm of artistry. I want my work to portray this very element in minute details.