The site where this beautiful bungalow is located is narrow with a steep gradient. To avoid disturbing the shape of the land, the house consists of separate structures for the various rooms; which are planned to make best use of the slope.
Fact file:
Location: Pawna, Maharashtra
Project area: 425 sqm
Design team: Ar. Alfaz Miller, Pallavi Choksi (owner and interior designer)
The planning of the house is to a large extent dictated by the land on which it stands.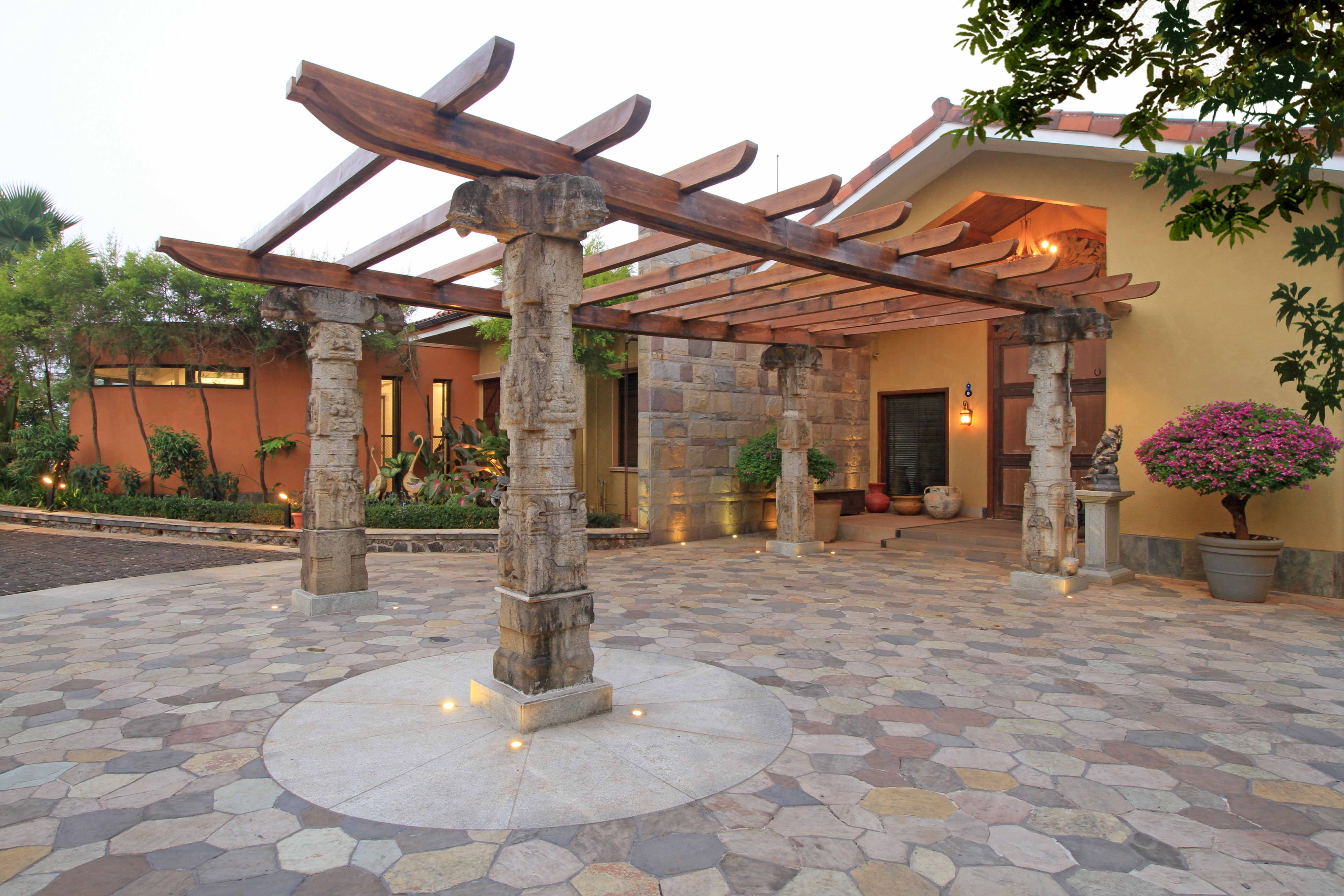 The deck with the infinity swimming pool, is on stilts to provide a large and levelled space for entertaining. The house is at a distance of about 50 metres from the gate, so is only partially visible from the road, and hence very private.
It has an interesting entrance portico, which was created by using anti sue stone pillars. The bungalow boasts of a drawing and dining area and three exclusive bedrooms.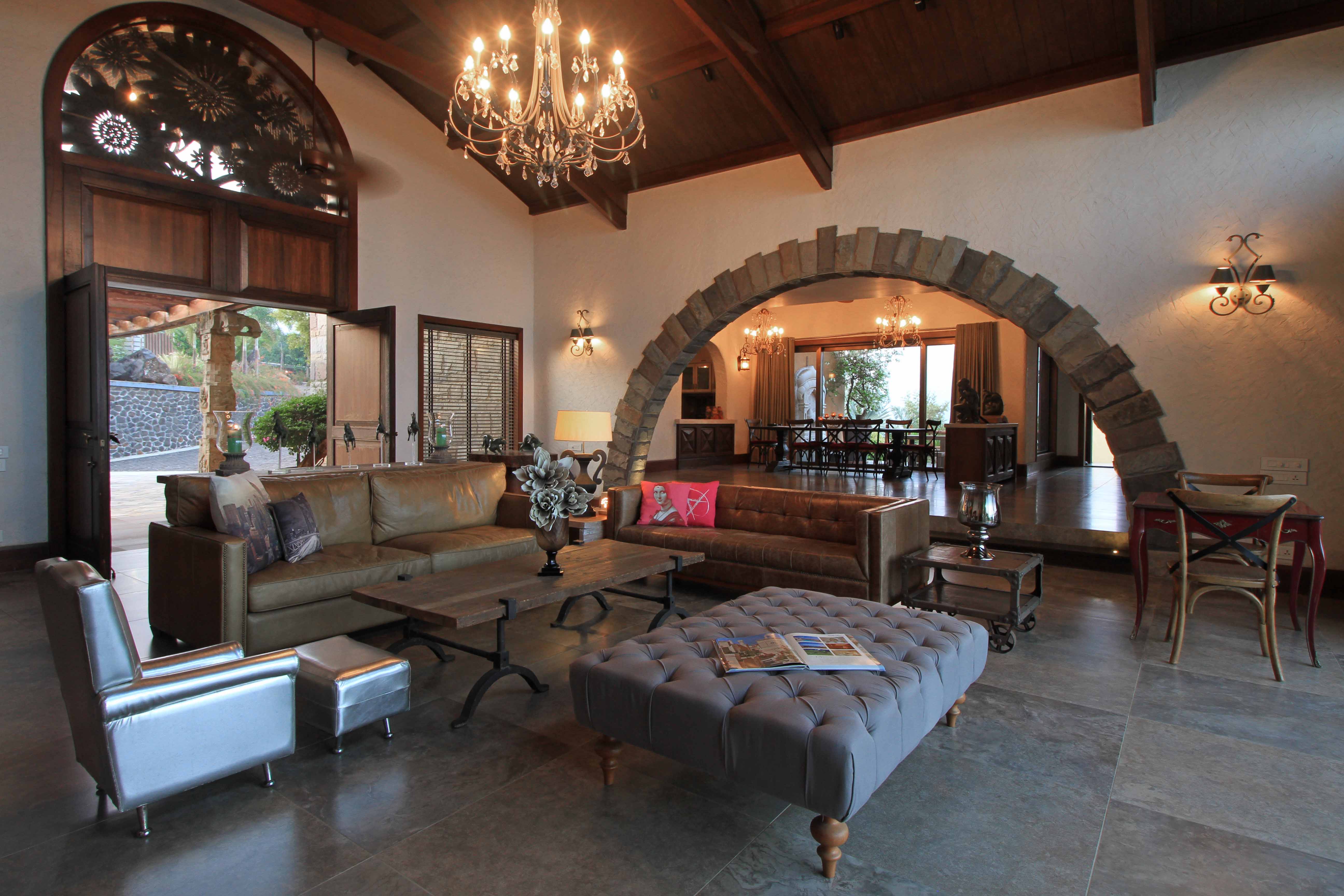 The architectural style of the house has nuances of the Spanish style, balanced with an eclectic bend of local and restored furniture pieces.
The visual of the swimming pool extending into the lake below, is ethereal, on misty mornings and star lit nights. The bungalow is a perfect getaway from the hectic Mumbai life.