Eco-friendly flooring helps reduce indoor pollutant levels. In addition to the health benefits that eco-friendly flooring offers, there are many environmental concerns that they address.
Not only they add beauty to your home without the addition of harmful chemicals, these floorings are processed without harming the environment.
Choose an innovative sustainable floor for your house, you won't have to use any chemical ingredients for its staining and installation since they can be ordered pre-finished.
Eco Friendly floorings are extremely important for people suffering from various illnesses like asthma or allergies because as it is also known, wood is a hypo allergic material itself. After all, you choose it because it's natural!
Another advantage which makes the choice of eco-friendly flooring popular is the fact that wood can be reused for different purposes, such as energy production or making furniture. It is obvious that because reclaimed wood has been harvested years before, it is more stable and durable than a new one, which comes from a far younger tree.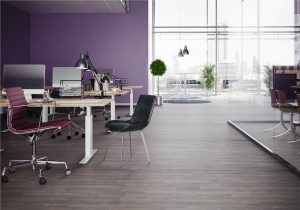 Eco Friendly Flooring is an innovative hardwood flooring product that can be either nailed to a traditional wood subfloor or, in most cases, can be glued to an aged concrete slab.