A reflection of her beautiful personality Amyra Dastur's home is an escape into the sphere of superior taste and vintage magnificence. Being brought up in a traditional Parsi family, she has made sure to imbibe her abode with familial warmth, cushy cosiness and a welcoming ambiance.
With an old world charm, the beauty of the home is elevated with its whereabouts set in the plush locale of Bhulabhai Desai Road, South Mumbai. This vintage home was constructed keeping in mind the authentic aesthetics of British architecture.
Amyra has very competently bifurcated her three considerably spacious rooms. The living room where she spends most of her time overlooks the sea, also welcoming a whiff of fresh sea breeze and oodles of natural light from the window. The dining area boasts of a vintage cupboard and a big dining table to make her enjoy sumptuous meals with her family and friends.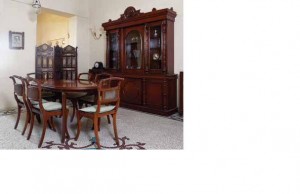 Time to explore a diva's bedroom; now how can a fashionista's room not exhibit her fashion sensibilities? Pink draperies complimented with serene white upholstery lends the room a tranquilising appeal whereas an array of glamorous attires all around reflect the actor's fashionable persona.
Amyra is currently busy shooting Kung Fu Yoga with Jackie Chan. Team TIHG wishes the actor all the luck in the world!